David Tennant Talks About Gracepoint
Category:
Television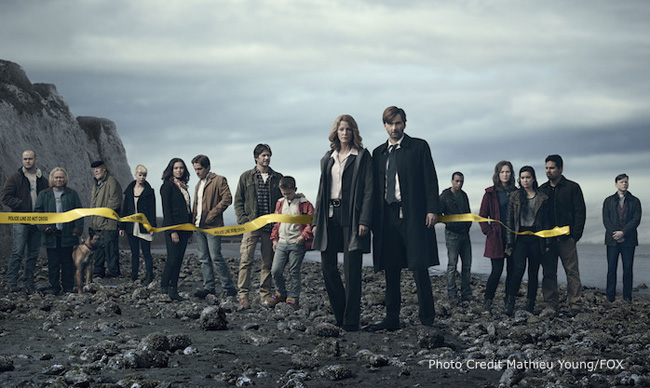 Last year the series Broadchurch mesmerized viewers on BBC. Now FOX adapts that story for their new drama Gracepoint, with David Tennant taking on basically the same role as he did in the British series, which, by the way, has been renewed for a second season.
Gracepoint is a 10-part mystery event on the FOX network. It begins with the murder of a twelve-year-old boy in the quiet town of Gracepoint. The murder shocks the townsfolk and eventually pits neighbor against neighbor as suspicions about who killed the boy get out of control.
David Tennant recently spoke about the show to the Television Critics Association members, telling them that the writing is what really appeals to him. "You can mess up a good script, but you can't make a bad script much better. So I'm just happy to go where the good writing is, which has been Broadchurch and now Gracepoint.
The actor explained that the two characters, the one in Broadchurch and the one in Gracepoint, are somewhat different. "They feel very different to me. Obviously, they both look like me," he joked. "But they feel different because, well, for all sorts of reasons because of the circumstances of everyone around me. You're playing opposite this extraordinary kind of Rolls-Royce of a cast. I'm also very fortunate to play with a Rolls-Royce of a cast back home (in the UK), but it's a very different one on that [show] and creates a different set of circumstances to be within. It's such an unusual situation. It's quite hard to be entirely objective about it myself because, it's the same character and yet it's not. It's the same but different, and it's probably easier for objective observers to point out how they differ."
Tennant went on to explain the relationships between his detective characters on the two series and the female detectives on the two shows are quite different. "The spine of the story is the same, and the spine of the two characters is the same, but there's very different flesh on the bones, I think."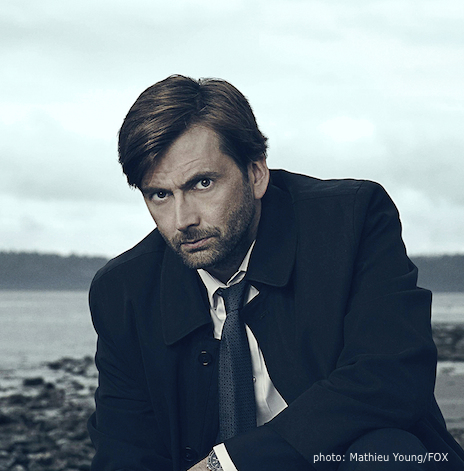 The actor acknowledged that the American version of the show would not have happened had the British version failed. But Broadchurch was so popular a second season is in the works, even though it was supposed to be only a one- season show.
"I'm too close to this to really be able to be objective about it other than I'm thrilled to be part of this cast telling this story, as I was in Britain." There is a long history of British shows being adapted for American audiences, and some of them have been popular and others haven't transitioned well to the USA viewers.
Gracepoint is an intriguing series with an eclectic cast of characters. As each episode unfolds, new questions arise and viewers learn more about each character. There are plenty of surprises throughout the series. This is a show that will have viewers discussing the storylines each week with their friends trying to dissect the characters and figure out what happened to the little boy. Everyone is a suspect. This is a strange little town and viewers will get sucked into all the drama going on there.
Gracepoint premiers Thursday, October 2, 2014 on FOX. Be prepared to be caught up in this drama for ten episodes. Once you start watching, you won't want to stop.
About the Author
Francine Brokaw has been covering all aspects of the entertainment business for 20 years. She also writes about technology and has been a travel writer for the past 12 years. She has been published in national and international newspapers and magazines as well as internet websites. She has written her own book, Beyond the Red Carpet The World of Entertainment Journalists, from Sourced Media Books.
Follow her on Twitter
Like her on Facebook