D23 Expo 2019 Roundup
Category:
Activities, Performances, & Events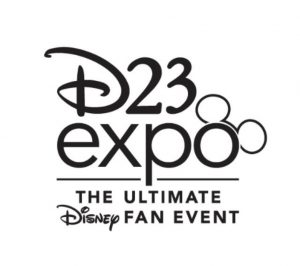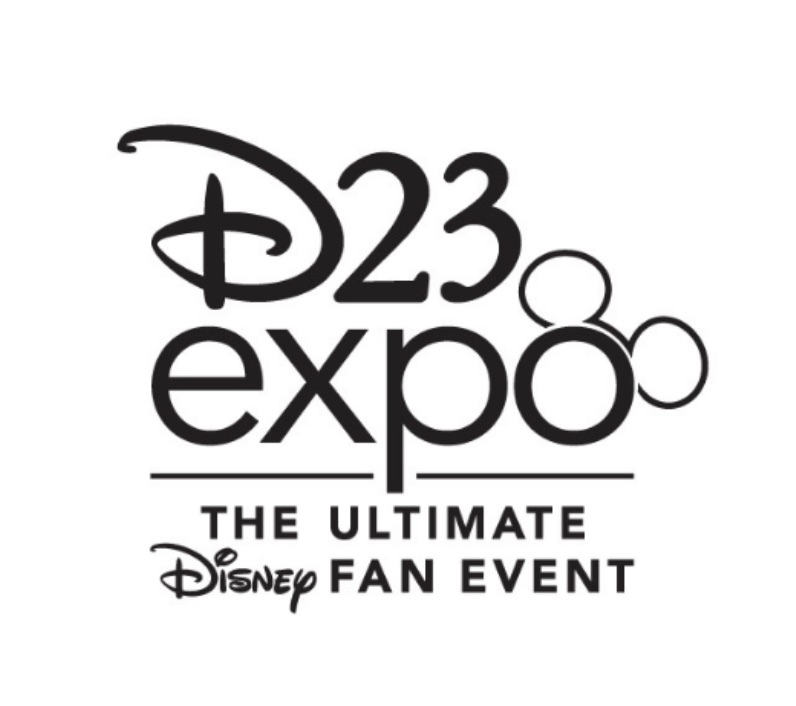 If you didn't make it to this year's D23 Expo, you missed a lot. As always, this event that takes place every other year at the Anaheim Convention Center  and 2019 marked it's tenth anniversary. That means five Expos for the ultimate Disney fans.
So, here are some highlights of what happened this year, August 2019, at the D23 Expo.
Disney Legends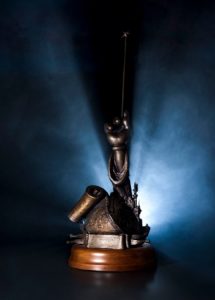 Bob Iger, the CEO of Disney for the past 14 years, kicked off the festivities with the induction of twelve new "Disney Legends." These honorees are from all areas including designers, actors, voice talents, behind-the-scenes talent, and more. Basically, these are the people that are the bare bones of the company. Some are well known, others are just known by their work. "The Disney Legends Award is the highest honor we can bestow; it's a recognition of talent, a celebration of achievement, and an expression of profound gratitude to the remarkable men and women who have made an indelible mark on our company and our creative legacy," said Bob Iger. "This year's honorees have earned a place in our hearts and our history for their significant contributions in film, television, and our theme parks around the world."
Wing Chao, planner, designer, and architectural designer for Disney Parks Worldwide.
Robert Downey Jr., actor who brought to life Marvel's Tony Stark, aka Iron Man. Downey Jr. said playing Iron Man was "a great gift."
Jon Favreau, Director of Iron Man and many live-action Disney films. Favreau told the audience that Walt Disney "was the master," and he was happy to be part of the Disney family.
James Earl Jones, the voice of Darth Vader and Mufasa.
Bette Midler, one of the stars of the iconic Halloween classic "Hocus Pocus."
Kenny Ortega, award winning choreographer and director.
Barnette Ricci, best known for creating "Fastasmic."
Robin Roberts, of "Good Morning America."
Diane Sawyer – an ABC news anchor and journalist. Ms. Sawyer remembers her first Disney experience, which was watching Cinderella! She said to the audience, "May your dreams come true."
Ming-Na Wen, actor and voice of Mulan. Ming-Na said, "I have hit every bucket list thanks to Disney."
Hans Zimmer – composer and musician.
Christina Aguilera, of "The All-New Mickey Mouse Club" and actor and singer. She said she "may be the ultimate Disney fan."
The D23 Expo is filled with all kinds of things to do, see, buy, and experience. The panels are extensive and give the attendees all kinds of information about the past, behind the scenes, and even some glimpses into the future.
Disney Panels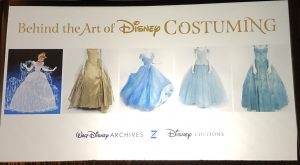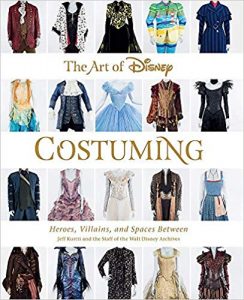 One session, "Being the Art of Disney Costuming," was all about collecting items for the Disney Archives. As panelist and author Jeff Kurtti stated, the costumes are "not just clothes." The panelists described the iconic outfits worn by many of the characters throughout the history of the Disney films. Their job in collecting the items for the archives was intense and each outfit was photo documented for a unique book, "The Art of Disney Costuming: Heroes, Villains, and Spaces Between." The book actually sold out during the Expo but is available from Amazon.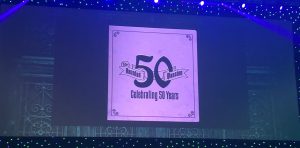 Another interesting session highlighted the 50thanniversary of The Haunted Mansion. This attraction at Disneyland is iconic and timeless. Many of the illusions were demonstrated by an "illusioneer," which is an illusionist and an Imagineer. Disney collects the best and the brightest in every field and the amazing visuals in The Haunted Mansion is only one of the ways in which their talents are portrayed. And let's face it, this is an attraction that has become synonymous with Disneyland. It's a must-do when it comes to Halloween time!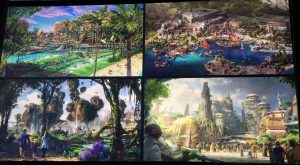 In the beginning Disneyland consisted of Tomorrowland, Fantasyland, Adventurland, Frontierland, and Main Streeet USA. These days the new additions to the parks are more immersive. The session "Immersive Worlds: Bringing Stories to Life in Disney Parks" highlighted how the Imagineers and designers not only create new lands but these new lands are completely immersive for all guests. Once a guest enters Pandora in Walt Disney World, he or she is transported to another world. The same goes for Star Wars Galaxy's Edge in both Disneyland and Walt Disney World. These are not only simplistic undertakings, they take years to plan and create. They are, as the title of the session says, "immersive." And Treasure Cove in Shanghai Disneyland was an enormous undertaking to create a world in another country.  Aulani, the Disneyland resort in Hawaii also immerses guests into the Hawaiian culture. It's not your typical Hawaiian resort. It is a step back into Hawaii of old.
Disney Shopping
There is no shortage of things to buy at the Expo. Many items are exclusive to the Expo. This year there were a few standouts:
Celebrating Donald Duck's 85thbirthday was an orange plush Donald that comes in a container resembling an orange juice can. Do you remember the old Donald Duck orange juice?
The Dapper Dans have been a main part of Disneyland for decades. There is a Dapper Dans POP figurine set as well as an adorable plush set with Pluto, Mickey, Donald, and Goofy dressed in the iconic Dapper Dans striped shirts.
For Toy Story fans a fun black-and-white plush collection of the old time toys (Woody, Jessie, and Bullseye) come in boxes reminiscent of an old TV set. This is adorable for collectors.
The new logo for EPCOT was unveiled and there were plenty of clothing and accessories for the attendees to get the first items with this new, stylized logo.
These are just a few standout items out of the many options available at the Expo.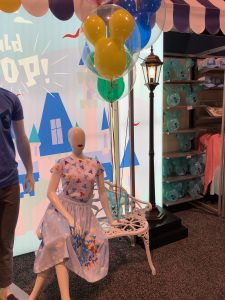 Exhibits
Exhibits were everywhere and one in particular included parts of attractions that do not exist any more. For old-timers we all remember the sky buckets. Those transported guests on the skyway from one land to another high above the ground, giving an extraordinary view of the park.  And since A Bug's Land has been removed, there was Heimlich from the train ride in the land as well as a Francis car from Francis' Ladybug Boogie (I loved that ride).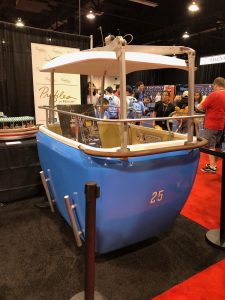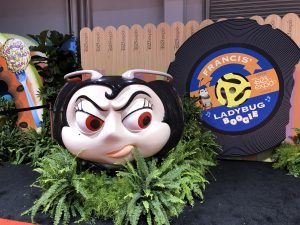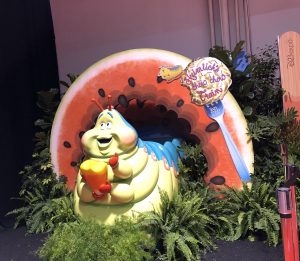 That is only a tiny glimpse of what was available at D23 Expo 2019. The next Expo will be in 2021 so mark your calendars and don't miss it. It's for the ultimate Disney fan. Just remember to wear comfortable shoes, have plenty of patience, and be prepared for a lot of fun.
About the Author
Francine Brokaw has been covering all aspects of the entertainment industry for over 25 years. She also writes about products and travel. She has been published in national and international newspapers and magazines as well as Internet websites. She has written her own book, Beyond the Red Carpet The World of Entertainment Journalists, from Sourced Media Books, is the entertainment correspondent for Good Day Orange County, and has her own TV show, Beyond the Red Carpet, on Village Television in Orange County.Follow her on Twitter.