CSI: Cyber is "Edu-tainment"
Category:
Television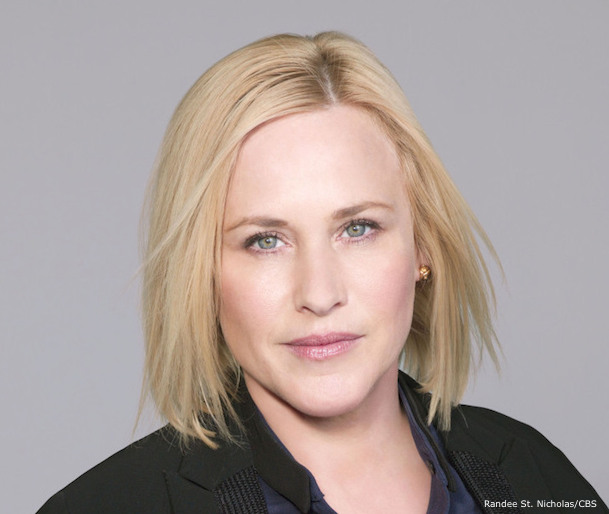 The CSI franchise is an anchor for CBS. This popular franchise began in 2000 with the original series CSI: Crime Scene Investigation. That show is still on the air. In 2002 CSI: Miami premiered and ran for ten years. CSI: New York ran from 2004-2013. On March 4, 2015, CSI: Cyber will premier, taking viewers into a new realm of crime. The show stars Patricia Arquette as Special Agent Avery Ryan, a Cyber Psychologist for the FBI. The cast also includes Peter MacNicol, Charley Koontz, James Van Der Beek, and Kayley Kiyoko.
Executive Producer Anthony Zuiker explained about forensic investigation through history. He said back in the time of railroad workers, "one worker killed another worker, and they couldn't find out who did it because nobody would fess up. So they had law enforcement come and lay a shovel in front of every person to see who did it." A couple hours later the flies were buzzing around a shovel because of trace evidence, and "they realized that was the killer. That was the introduction of Locard's exchange theory and the beginning of forensic science."  According to Zuiker, we now have crime 2.0, "which is a Locard's exchange theory of cybercrime, a digital footprint where everything is a permanent record."
Mary Aiken is a Cyber Psychologist and producer on the show. She is a professor of cyber analytics at Hawaii Pacific University. She told the media "As a cyber psychologist, it's the study of the impact of emerging technology on human behavior. So the discipline itself is about 15 years old." She explained that when she first qualified as a psychologist the Internet was not the technology it is today so she had to requalify in cyber psychology. "My specialist area is forensic cyber psychology. So I focus on human behavior manifested in a virtual context." If all of this is too complicated to wrap your head around, don't worry. The show will not be over-your-head.
"I'm an academic advisor to the Cyber Crime Centre at Europol, which is our European version of the FBI." That in itself should tell you how intelligent Aiken is. "It's a new area of study, but the good thing about it is that we can deliver insight, as cyber psychologists, at the intersection between humans and technology." For anyone over 60, this sounds like The Twilight Zone.
Patricia Arquette acknowledged, "For me, I feel like we're on the dawn of a new time. This is like the Industrial Revolution." She also confessed she was happy to get a role in which the woman was a strong character and she based her character on Mary Aiken.
"And the interesting thing about cybercrime," Arquette continued, "and the whole cyber world is that many of the people that are most proficient in it are young people, really young people. So this particular show has a real mixture of people that have a little more history with conventional crime solving and young people that are geniuses." For that reason, the show should appeal to all age groups.
When asked whether this show will keep people from using the Internet, the actress replied, "I don't think we should hide from it. This is the reality, and it is sort of like an ostrich burying its head in the sand to pretend this isn't happening. We may want to question [if] we have every device wifi-enabled. Do we really have to have our coffee maker wifi-enabled? We might want to think about [that]." She thinks people might want to be a little low tech when it comes to some things. "We might want to start thinking about actually buying products [and] supporting products and companies making products that do keep us a little safer from this [crime]."
Aiken said, "We're not in the business of inducing paranoia or telling people not to use baby cams. But there's a logic there that if you can log in remotely and see your baby in the crib and if the platform isn't secure, then other people can.
"In terms of the advice that I give, I work primarily with law enforcement and with governmental agencies, so I work in a higher-level architecture of trying to create a safer and more secure society. At a micro-level, the show will encourage people to think about what we call your digital exhaust. You know, what's out there and how prudent are you about that?"
Aiken explained, "The program is about potential dangers and safety and security issues. But ultimately, don't forget, in our program, in our episode, the good guys win at the end. We always solve the crimes." She said, "Locard's exchange principle, the basic premise of forensic science, every contact leaves a trace. Well, nowhere is this more true than online. Every contact leaves a trace.  And when you watch all of the episodes, you'll see that and you'll see how the good guys win."
Anthony Zuiker acknowledged the show is "edu-tainment." Before finishing with the media, he made this statement: "I promised the National Security Association that I would send this message to you before we left, which is, on behalf Washington, D.C., they ask all of us to do two things.  Number 1, do your updates.  And Number 2, practice proper network hygiene."
CSI: Cyber premiers Wednesday, March 4, 2015 on CBS.
About the Author
Francine Brokaw has been covering all aspects of the entertainment business for 20 years. She also writes about technology and has been a travel writer for the past 12 years. She has been published in national and international newspapers and magazines as well as internet websites. She has written her own book, Beyond the Red Carpet The World of Entertainment Journalists, from Sourced Media Books.
Follow her on Twitter
Like her on Facebook