Competition erupts on HBO MAX Family
Category:
Television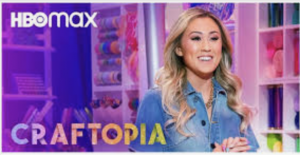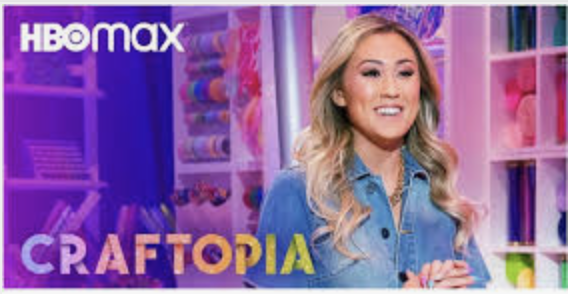 There are two fun and very imaginative competition shows on the HBO MAX. Both of them will definitely inspire the budding crafter or baker in your family.
In each episode of Craftopia three kids vie for the trophy and the $5000 prize. They are given an assignment to create something specific. There is just about everything at their disposal. However they do have a time limit in which to complete their tasks. For instance, in one episode they are tasked to create an interesting and different invitation. The first part of the competition eliminates one of the three, having been judged on their creations. Then the final two are given another assignment, which is a little more difficult. The winner gets the cash award and a special "Craftrophia" trophy.
Having been in lockdown for a year, kids and families have been creating their own crafts together to fill up the time. Now it is time to see what some kids have learned and enjoyed with their own crafting. And this is a cute way to educate kids about imagination and creation. It's a fun competition show for families to watch together. Craftopia has just returned for a second season with YouTube Influencer Lauren Riihimaki aka (LaurDIY) as the host
Baketopia is just about the same premise however in this sugar-coated competition adults use their baking skills for the $10,000 prize and the "Baketrophia" trophy. Just like in the other show, these contestants are tasked with creating specific delicious goodies. They are judged on taste and presentation, and if their creations fit the bill, as far as the assignment is concerned.
A word of warning – Baketopia will definitely get your juices stirring and viewers will undoubtedly be craving some sweet treats. You will need willpower to resist running to your fridge to get some cake or the freezer for ice cream, or even the pantry for some cookies. Can you say "delicious?"
The show is a fun experience for families who can then take on their own challenge and create something together. There are plenty of kids who desire to bake and this is a fun way for them to see what can be achieved and for families to enjoy a pastime together. Social Media Influencer and Executive Producer Rosanna Pansino hosts this sugary series.
These shows are part of the HBO MAX Family selections.
About the Author
Francine Brokaw has been covering all aspects of the entertainment industry for over 25 years. She also writes about products and travel. She has been published in national and international newspapers and magazines as well as Internet websites. She has written her own book, Beyond the Red Carpet The World of Entertainment Journalists, from Sourced Media Books, is the entertainment correspondent for Good Day Orange County, and has her own TV show, Beyond the Red Carpet, on Village Television in Orange County. She is a longstanding member of the Los Angeles Press Club and the Television Critics Association and is accredited by the MPAA.