Coming Home for Christmas on DVD
Category:
Blu-ray's and DVD's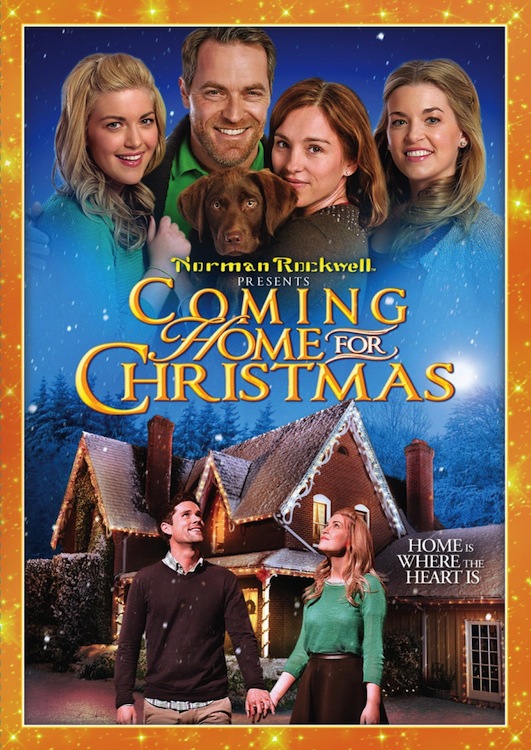 Coming Home for Christmas is not only a Christmas film about family, but it also stars two real-life sisters playing, well, sisters. They look so much alike, it would be nearly impossible for them to play anything other than sisters when appearing in the same film
Kate and her sister Melanie (Carly McKillip and Britt McKillip) were close as children. However five years ago Kate walked out on Melanie's wedding after witnessing Mel's fiancé flirting with a bridesmaid. That incident tore them apart and they haven't spoken a word since.
That one event changed their entire family and their parents (Amy Jo Johnson and George Canyon) have felt the strain. Their once close-knit little family is now a splintered family. And, to make matters worse, the house they made into a home has been foreclosed on and has recently been sold, taking away any hope they had of getting it back. With all the strain and stress, the parents separate. What kind of Christmas will they have this year?
Kate is determined to heal the wounds and bring the family together in their old house, which is currently owned by Mike (Ben Hollingsworth), to experience a Christmas like they used have before all the discourse. While Kate reaches out to her sister and schemes to get her parents together, she and Mike, who is helping her with her plan, begin to fall in love. What's a Christmas story without a new romance?
This is a family holiday film about selflessness, love, loss, and hope. But more importantly, it is a film about family.
About the Author
Francine Brokaw has been covering all aspects of the entertainment business for 20 years. She also writes about technology and has been a travel writer for the past 12 years. She has been published in national and international newspapers and magazines as well as Internet websites. She has written her own book, Beyond the Red Carpet: The World of Entertainment Journalists, from Sourced Media Books.
Follow her on Twitter
Like her on Facebook