'Churchill's Secret' on PBS
Category:
Television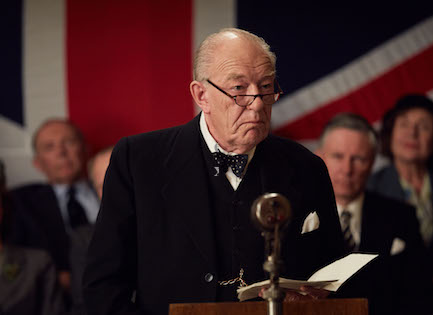 Winston Churchill was an iconic character of the 20th Century. He led his country through some difficult years and is still beloved by England. Churchill served as Prime Minister during the hard years of World War II. Churchill's Secret is the story of his final years.
In 1953 Churchill suffered a stroke, which was hard to keep a secret. His wife Clementine (Lindsay Duncan) and his aides whisked him off to his family home called Chartwell. It was there where nurse Millie Appleyard (Romola Garai) was brought in and the where his convalescence began. But no one was certain whether he would survive and if he did what would the damage be to his body? Would he be able to speak and walk?
Michael Gambon portrays Churchill with grace and style. This was a man who was completely dedicated to his country and to peace. Churchill wanted to prevent nuclear weapons from expanding around the world and to prevent another world war.
This film also looks at the dysfunctional Churchill family, with some hilarity.
When asked about playing this consummate politician, Gambon told the media, "Winston Churchill is not much different than doing Shakespeare in a way. It's a very complex dialogue. I don't really give it much thought."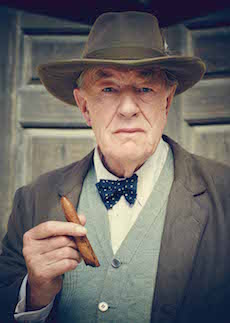 Churchill was only 78 when he suffered this traumatic medical incident. But with his strong will and the help of his devoted nurse, he was able to bring himself back to a place where he could continue with his life and his life's work, which was the motivation for his long hours of therapy. He knew he couldn't go on forever, but he had work to do. He always had another thing that he wanted to accomplish.
"Growing old is not for cowards," Churchill says in the film. After regaining his strength and returning to his position, Winston Churchill served another 18 months as Prime Minister. He lived ten years after that. The years from 1955-1965 were spent in retirement.
Churchill's mantra was "Keep buggering on" and that is what viewers see in this film. The determination of this man to get back to what he felt was his important life's work to maintain peace around the world spurred him on.
Churchill's Secret is a heartfelt look at this man who played an important part in world history. It premiers Sunday, September 11, 2016 on MASTERPIECE on PBS.
About the Author
Francine Brokaw has been covering all aspects of the entertainment industry for 20 years. She also writes about products and travel. She has been published in national and international newspapers and magazines as well as Internet websites. She has written her own book, Beyond the Red Carpet The World of Entertainment Journalists, from Sourced Media Books.
Follow her on Twitter
Photos courtesy of Robert Viglasky/Daybreak Pictures and MASTERPIECE