'Christopher Robin' and friends
Category:
Movies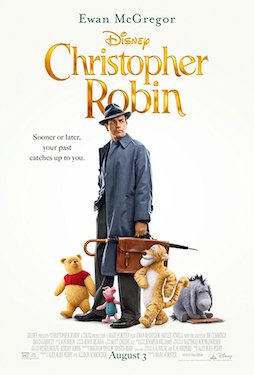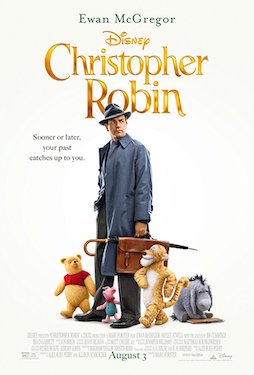 Christopher Robin is the highly anticipated film that is sure to be a hit with the entire family. This is indeed a multi-generational movie.
Ewan McGregor is Christopher Robin, having grown up, left the old cottage, and now lives in London with his wife (Hayley Atwell) and daughter. The thing is, Christopher Robin has lost all the joy in life. He works all the time and neglects his daughter Madeline (Bronte Carmichael). His only focus is his job.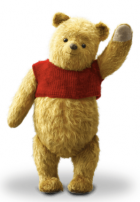 When Winnie the Pooh steps through the door in the Hundred Acre Wood, he ends up in London and lo and behold, he immediately comes face to face with his old buddy, Christopher Robin. This can't be true, can it? Robin thinks he has lost his mind. But soon enough he realizes his old friend is there and he must return him to the Hundred Acre Wood.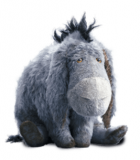 Once reunited with all his childhood friends, Christopher Robin slowly rediscovers the joy of the little things in life, and the fun that can be had all around.
For those of us who have loved all the gang from the Hundred Acre Wood all our lives, this is a fun adventure back to the joy of Pooh, Eeyore, Piglet, Tigger, and the others.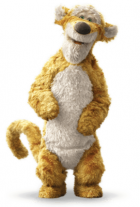 In a way, the storyline is similar to Mary Poppins. Both films have over-worked fathers who often neglect their children. And both fathers have forgotten how to have fun, let go of stress, enjoy just being, and have a silly old time.
With the gang back together, Christopher Robin realizes what is most important in his life. His family must come first and thanks to Pooh and the gang, when audiences leave the theaters they will be smiling.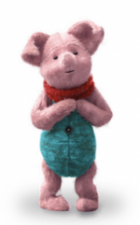 Christopher Robin is a totally enjoyable film, although at times as an audience member you might want to smack CR and make him realize what he's missing. But no need, Pooh and the gang take care of that. Pooh, Eeyore, Piglet, and Tigger (along with Kanga, Roo, and Owl) are irresistible. They continue to delight and bring happiness to audiences with their own, funny and quirky methods. They never change, and that's a good thing.
Christopher Robin is rated PG for some action. It is a nice way to spend a summer day with your own family. It opens August 3, 2018.
About the Author
Francine Brokaw has been covering all aspects of the entertainment industry for over 25 years. She also writes about products and travel. She has been published in national and international newspapers and magazines as well as Internet websites. She has written her own book, Beyond the Red Carpet The World of Entertainment Journalists, from Sourced Media Books.
Follow her on Twitter