Cary Grant on Blu-ray
Category:
Blu-ray's and DVD's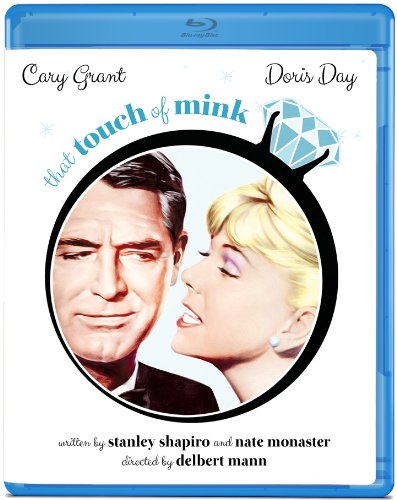 Cary Grant was one of those rare breeds of actors. He could play dramatic roles as easily as he could comedy. Two Blu-ray releases of his final films are now available. In Father Goose (1964) and That Touch of Mink (1962), Grant shows his comedic chops and proves the adage that some things get better with age.
That Touch of Mink is a fun-filled story of a rich man who woos a working girl and, of course, they fall in love. Doris Day is perhaps best known for her romantic comedies with Rock Hudson, but in this film Grant is equal to Hudson as Day's romantic partner.
Phillip Shayne (Grant) is happy with his life and lifestyle. He jets off to wherever whenever he feels like it. And he has no ties. Cathy Timberlake (Day) is a small town girl with a different lifestyle and different moralities. She believes in love and marriage, with the emphasis on marriage coming before anything else. Shayne believes in love and not necessarily marriage.
Shayne is intrigued with Timberlake, and the dashing millionaire sweeps her off her feet. But when it comes down to the nitty gritty, will she relent or will her moral standards win out?
Take note of co-stars Audrey Meadows who plays Cathy's roommate and best friend, and Gig Young you plays Shayne's business associate who wants to prove that his boss won't win the battle with Timberlake.
Cary Grant is charming and witty, and Doris Day is sweet and adorable. That Touch of Mink is a fun romantic comedy with a great ending.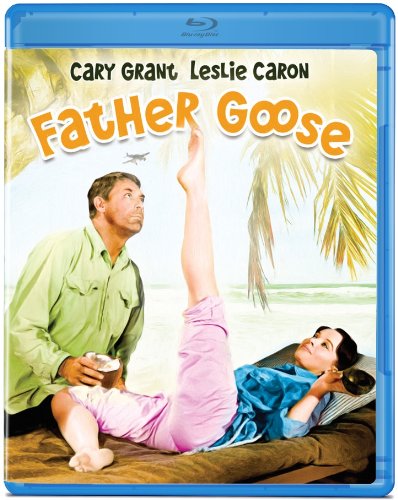 Cary Grant was 60 years old when he made Father Goose, which was his second to last film role. He plays Walter Eckland, a grumpy, scruffy, alcoholic loner. But it's wartime and everyone is expected to do his part.
Eckland is duped into becoming a plane spotter. He lives on a deserted South Pacific island and when Japanese planes fly overhead, he radios back to home base, relating the number of planes and their direction. He's happy being alone but things change when he travels to a neighboring island to help a fellow plane-spotter. There he discovers Catherine, a French woman who seems to be alone on the island. But Catherine is not alone. She is with a group of young girls and Walter has no choice but to bring them all back to the safety of his island.
Now, put a well-bred, stuffy woman and a bunch of girls together on one island with a gruff loner and you have the makings of a fun story. And that is exactly what this movie is. Grant proves that even at 60 (which is relatively young today) he is dashing, debonair, and the object of women's desires even when he's unkempt and rude.
Cary Grant once said even he would like to be Cary Grant. This man was the epitome of a Hollywood star. He played every kind of role in his long and illustrious career. The romantic comedy Touch of Mink was followed by Charade the next year, then Father Goose the year after that. Grant's final film, Walk Don't Run, was filmed in 1966.
It's difficult to choose the best Cary Grant film. Topper, The Awful Truth, Bringing Up Baby, Holiday, Gunga Din, His Girl Friday, My Favorite Wife, The Philadelphia Story, Penny Serenade, Arsenic and Old Lace, Night and Day, Notorious, The Bachelor and the Bobby-Soxer, The Bishop's Wife, To Catch a Thief, An Affair to Remember, Indiscreet, etc. Which one tops the list? For comedy, it's clear that That Touch of Mink and Father Goose are among his fun and memorable roles. And in Blu-ray, Grant looks even better, if that is possible.
About the Author
Francine Brokaw has been covering all aspects of the entertainment business for 20 years. She also writes about technology and has been a travel writer for the past 12 years. She has been published in national and international newspapers and magazines as well as internet websites. She has written her own book, Beyond the Red Carpet The World of Entertainment Journalists, from Sourced Media Books.
Follow her on Twitter
Like her on Facebook