'Carole King: Natural Woman' Premiers on PBS
Category:
Television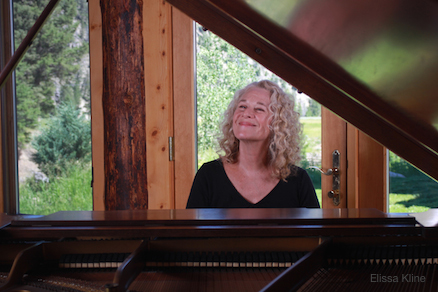 For many of us we know exactly where we were the first time we heard Carole King's landmark album Tapestry. That album spoke to us. Carole King was singing just to us. Her voice, the lyrics, and the melodies combined to make an album that has lasted 45 years and is still considered one of the very best in music history. Carole King: Natural Woman is a documentary exploring the life, loves, and mostly the music of this amazing singer/songwriter.
In the 1950s the idea of a singer/songwriter was unique. People either wrote songs or sang them. King began in New York as simply a songwriter, with her husband Gerry Goffin supplying the lyrics. They were a great team, at least when they were writing songs. The history of their writing careers is an interesting and enlightening story.
"One Fine Day" written for the Chiffons, "Will You Love Me Tomorrow" written for the Shirelles, "Take Good Care of my Baby" written for Bobby Vee, "The Loco-Motion" written for Little Eva, "I'm into Something Good," for Herman's Hermits, "Up on the Roof" for The Drifters, "Pleasant Valley Sunday" and more were from the talented songwriting team of King/Goffin. Songs we never knew were penned by this team are part of our lives, not simply the songs sung by King herself. Even "Chains" which was written for someone else was picked up by the Beatles and made it onto one of their albums.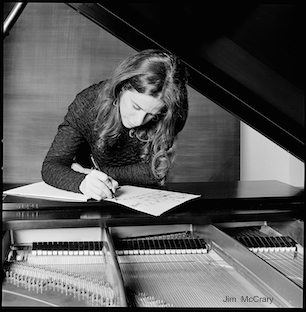 King had an interesting life, which was anchored in her music. She has two daughters and admits in the film that the hardest part of her career was when she had to be on the road.
From the time she was a child, King was a musician and stood out in every way. She knew what she wanted to do and she went ahead and did it. She is an inspiration to women everywhere. When her personal life crumbled, her music never suffered. She is definitely amazing and one of the truly talented songwriters in American history.
Tapestry was an album that was produced 45 years ago this month. The album has become a staple in many households and continues to be a favorite among music lovers. Carole King's mark on the industry was made well before the release of this album, but Tapestry permanently cemented her in the hearts and souls of listeners.
This documentary will enlighten viewers to the life and amazing career of Carole King while bringing up many nostalgic moments. It's difficult to believe this one woman wrote so many fabulous and memorable songs, but watching the film viewers will understand the true talent she has.
Carole King: A Natural Woman premiers on American Masters on PBS February 19, 2016.
About the Author
Francine Brokaw has been covering all aspects of the entertainment industry for 20 years. She also writes about products and travel. She has been published in national and international newspapers and magazines as well as Internet websites. She has written her own book, Beyond the Red Carpet The World of Entertainment Journalists, from Sourced Media Books.
Follow her on Twitter