Cameron Mathison Talks About His Movie and the Holidays
Category:
Television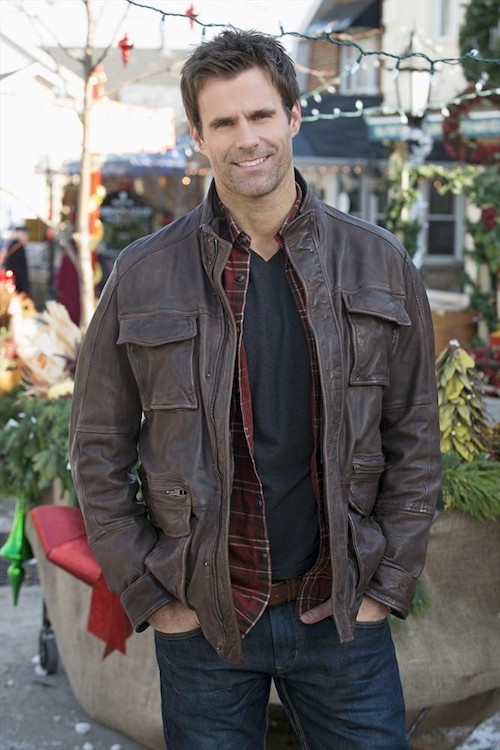 Cameron Mathison is everywhere this season. He's in several Hallmark Channel movies, on Good Morning America, and stars in the ABC Family movie Holidaze, which premiers December 8, 2013. Cameron recently spoke with some journalists about his life and career.
In the film Holidaze, Mathison stars with Jennie Garth. While they are not close friends, they do have a history together. "Jennie and I were on Dancing with the Stars in the same season! And she did better than me by one place — she used to bring it up in a quite sweet and funny way. She came fourth. I came fifth." He admits that he's a fan of the actress. "I think she's very funny, very good, so sweet, and it was nice to get to know her while working together on this movie."
The movie airs in December, yet it was filmed in Toronto last January. Is it difficult getting into the holiday spirit when it's not the holiday season? "It's only difficult when you're just sitting there reading and working on your scenes at home," Mathison explained. "But then you show up on set – you're in the costume and the set decorators are always fantastic. So you've got all the Christmas decorations, you've got the Christmas lights, the Christmas tree, you've got the smell of the turkey – that all really helps. Then you just try and believe it! You just make the decision and you get lost in that character and that situation."
So, what is Mathison's favorite holiday movie? He quickly admits it is It's a Wonderful Life and A Christmas Story. But then he adds he enjoys the animated original The Grinch That Stole Christmas and the film that his family enjoys watching together is Elf.
What's in store for the Mathison family this holiday season? "My family and my wife's family alternate Christmas and Thanksgiving, so this year we're on Thanksgiving with her family in California. My wife's sister, Denise, puts on an amazing spread. We'll spend Christmas in Colorado with my family. We'll be skiing and it's a beautiful place to celebrate Christmas – it's very snowy and fits the holiday!"
So, while Cameron Mathison is swooshing down the hills of Colorado with his family, the rest of us can enjoy him in his many TV movies. Holidaze premiers Sunday, December 8, 2013 on ABC Family.
About the Author
Francine Brokaw has been covering all aspects of the entertainment business for 20 years. She also writes about technology and has been a travel writer for the past 12 years. She has been published in national and international newspapers and magazines as well as Internet websites. She has written her own book, Beyond the Red Carpet: The World of Entertainment Journalists, from Sourced Media Books.
Follow her on Twitter
Like her on Facebook