Bring home 'Vampirina'
Category:
Blu-ray's and DVD's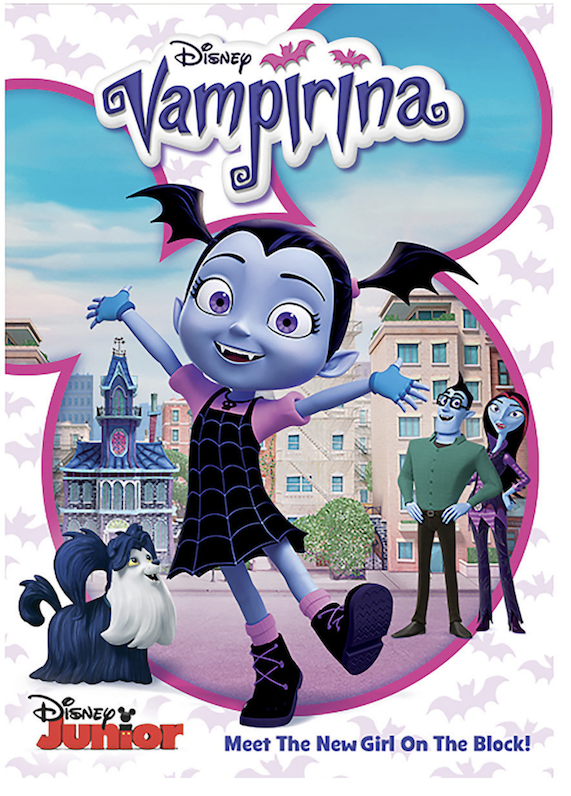 Disney Channel and Disney Junior simulcast the launch of the new animated series Vampirina in October and it ranked #1 with preschoolers. It was also seen by all ages and has quickly become a "must see" show for kids and families. Combining aspects of The Munsters and The Addams Family (from decades ago) with the fun flair of an adorable Disney animated character, Vampirina is a fun-filled show with plenty to interest kids and parents. Now 5 episodes are available on a DVD with some great stories for everyone.
The show centers around a young vampire named Vampirina, aka "Vee". She is a sweet little girl who has moved to Pennsylvania from Transylvania with her parents. She desperately wants to fit in with the other kids, but that proves a little difficult at first. But her kindness and friendship wins out and she finally feels like she belongs.
There are plenty of adorable little references in the show. For instance, their computers access the World Wide Cobweb, and her mother starts a Scare B and B. Vampirina has a pet named Wolfie that turns into a werewolf when the moon is full. The characters are all endearing and it's a cute little show for kids, who have already embraced it as a favorite.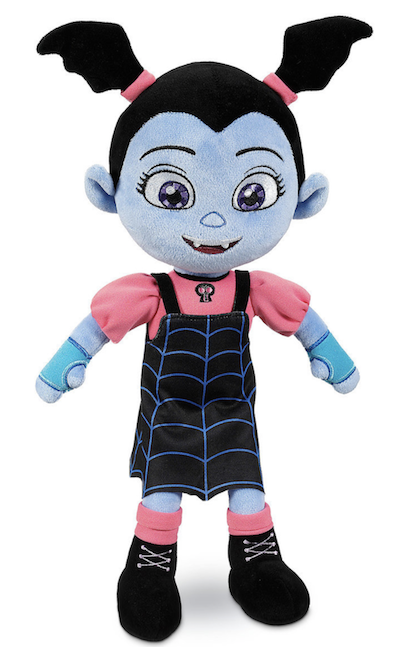 Besides this DVD that will be played over and over again, there are plenty of consumer items to go along with the show. Kids will love the plush Vampirina. This cuddly little doll will be a great bedtime partner. She's 13 inches high and dressed in "Vee's" web-inspired dress. This is the dress she chose to wear to her first day of school. With her batwing pigtails, her large smile with her two little fangs, and her large eyes, the Vampirina plush will make anyone grin and embrace this little gal. The stitched accents make her a sturdy as well as a soft best friend for kids to cuddle and carry.
Other plush dolls include a smaller version of "Vee" with her wings. Did I mention that Vampirina turns into a bat from time to time? There's a fluffy Wolfie plush, shirts, and plenty of other items available from the Disney Store.
Ghouls, vampires, ghosts, and goblins aren't just for Halloween. With Vampirina, they're a fun gang all year round.
About the Author
Francine Brokaw has been covering all aspects of the entertainment industry for over 20 years. She also writes about products and travel. She has been published in national and international newspapers and magazines as well as Internet websites. She has written her own book, Beyond the Red Carpet The World of Entertainment Journalists, from Sourced Media Books.
Follow her on Twitter