Bring home 'Elliot: The Littlest Reindeer'
Category:
Blu-ray's and DVD's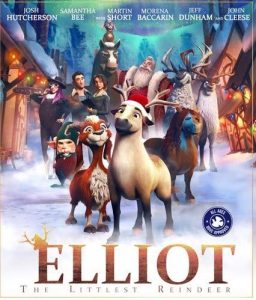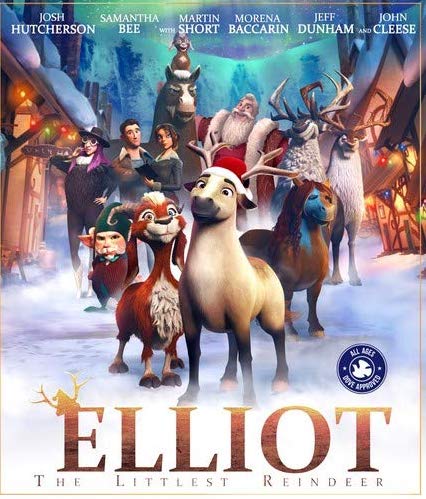 Santa is having a bad time. Blitzen has expectantly retired leaving him one reindeer short. And Santa's not the only one having a bad time. Walter lives in North Dakota and his reindeer academy and petting zoo are in financial trouble. So, what do these two men have in common? Water's miniature horse Elliot will soon help them both. Elliot: The Littlest Reindeer is a cute animated film with a bit of an edge.
Elliot and his best friend, a goat named Hazel, discover that the woman who is going to buy the animals at the petting zoo has other plans for them. She is going to make them into meat – to eat. Elliot and Hazel stow away in Walter's flying car when he takes his prized reindeer DJ to the North Pole to compete for the opening spot on Santa's team. They need to get help for their friends, and also Elliot wants desperately to win that coveted place on the team. Sure, he's a miniature horse and not a reindeer, but this little fellow has spirit, determination, and yes, he can do whatever the others do. Even better.
Soon the competition is underway and Elliot is holding his own. But there are sinister elves that are causing problems for everyone. DJ (Donner, Jr.) is hoping to win so he can work alongside his dad, but he goes about the competition in an unscrupulous way.
The story is fun with some adorable characters. And the voice talent is top notch. Josh Hutcherson voices little Elliot, John Cleese, Martin Short, Jeff Dunham, Morena Baccarin, and Samantha Bee among others also provide voices. In the bonus feature, the actors discuss the film and their characters, giving viewers a little peek inside how they made the movie.
If you like animated films, if you like Christmas stories, and if you like cute characters, then this is for you. It's a new story that will undoubtedly become an annual viewing experience in many households.
Elliot: The Littlest Reindeer is rated PG for some suggestive and rude humor. Don't worry…none of the animals is hurt or killed in the story. The movie is available on DVD and Blu-ray.
About the Author
Francine Brokaw has been covering all aspects of the entertainment industry for over 25 years. She also writes about products and travel. She has been published in national and international newspapers and magazines as well as Internet websites. She has written her own book, Beyond the Red Carpet The World of Entertainment Journalists, from Sourced Media Books, is the entertainment correspondent for Good Day Orange County, and has her own TV show, Beyond the Red Carpet, on Village Television in Orange County.
Follow her on Twitter