Brewster Leads The Way DVD GIVEAWAY
Category:
Giveaways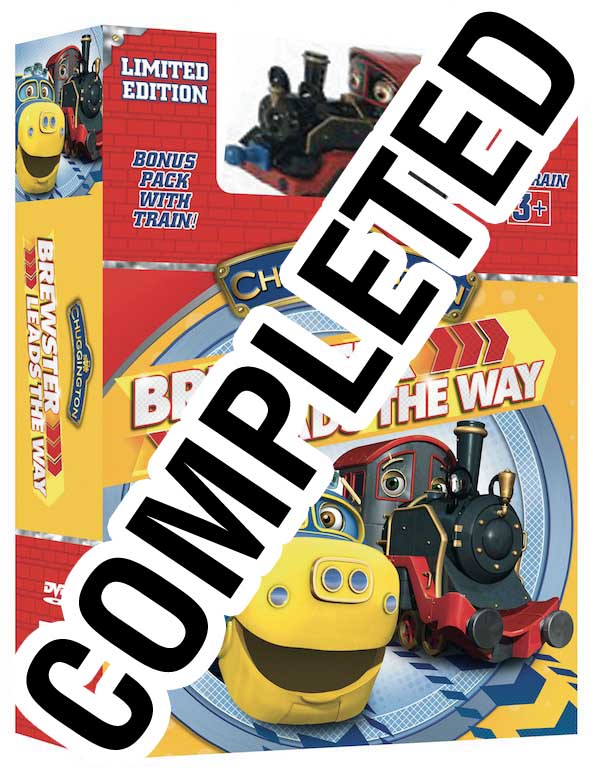 Choo Choo! It's Brewster's turn to take the spotlight! Young viewers nationwide are in for thrilling, high-speed adventures featuring one of their favorite chuggers in Brewster Leads The Way, the newest addition to the popular Chuggington DVD series from Anchor Bay Entertainment. Filled with six action-packed episodes featuring relatable storylines and positive messages for preschoolers, Brewster Leads The Way arrives at retail on February 11, 2014.
Brewster Leads The Way is an irresistible collection of episodes that seamlessly blend non-stop fun and valuable lessons for preschool audiences. Brewster, together with his best friends Wilson and Koko – plus new chuggineers Zack, Tyne and Fletch – helps gently guide viewers in learning to "ride the rails of life."
We have five (5) copies of the DVD with the little train to give away. To be eligible to win your own copy of Brewster Leads The Way, email us at [email protected] with "Brewster Giveaway" in the title. Please supply your name, address, phone number and email address.
The Deadline for this Giveaway is February 7, 2014