Blacklist by Jerry Ludwig – Book Review
Category:
Books and Music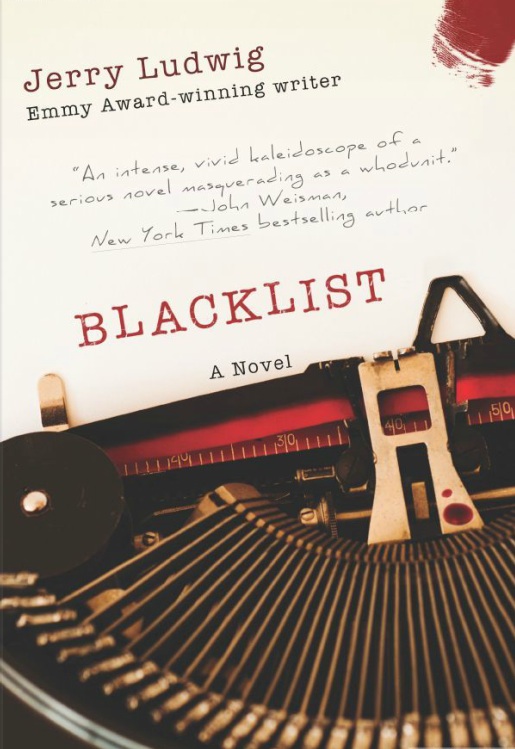 In the middle part of the last century, communism was the threat American's worried about the most. In Blacklist, Jerry Ludwig weaves a fictional story together with people and events of that difficult time in American history.
David Weber and Jana Vardian were childhood friends. They were products of Hollywood. Their fathers were best friends and successful screenwriters. That was until Jana's father named names in front of the House Un-American Activities Committee. David's father was fallout from those hearings and had to flee the country in order to work.
Now David comes to California to bury his father in Los Angeles. But David is plagued by the past. He pursues Jana and their old friendship is rekindled. But the bad feelings David had about his family's experiences still hang on. His father refused to betray any of his friends and coworkers, so he was blacklisted, yet Jana's father named names and his career remained steady. Now her father is a renowned director.
FBI agent Brian McKenna is still involved in cases dealing with the HUAC, and immediately seeks out David upon his arrival. Then people begin dying. Those people had associations with the HUAC. Could David be retaliating on behalf of his father for all the hardship his family endured? Who is behind the deaths, and most importantly, why?
The chapters are told in first person by the various characters in this little web of intrigue. To keep up with what is going on, make sure you read who is telling his or her story at the beginning of each chapter. This can be a little disconcerting as they jump around, but on the other hand, the reader gets first hand thoughts from each of the integral characters in this story.
With real names, locations, and events, Ludwig brings readers right into Hollywood. And he knows Hollywood. He has written for several TV shows. Now he combines history with his knowledge of Hollywood and mystery.
About the Author
Francine Brokaw has been covering all aspects of the entertainment business for 20 years. She also writes about technology and has been a travel writer for the past 12 years. She has been published in national and international newspapers and magazines as well as internet websites. She has written her own book, Beyond the Red Carpet The World of Entertainment Journalists, from Sourced Media Books.
Follow her on Twitter
Like her on Facebook