Big Game on DVD
Category:
Blu-ray's and DVD's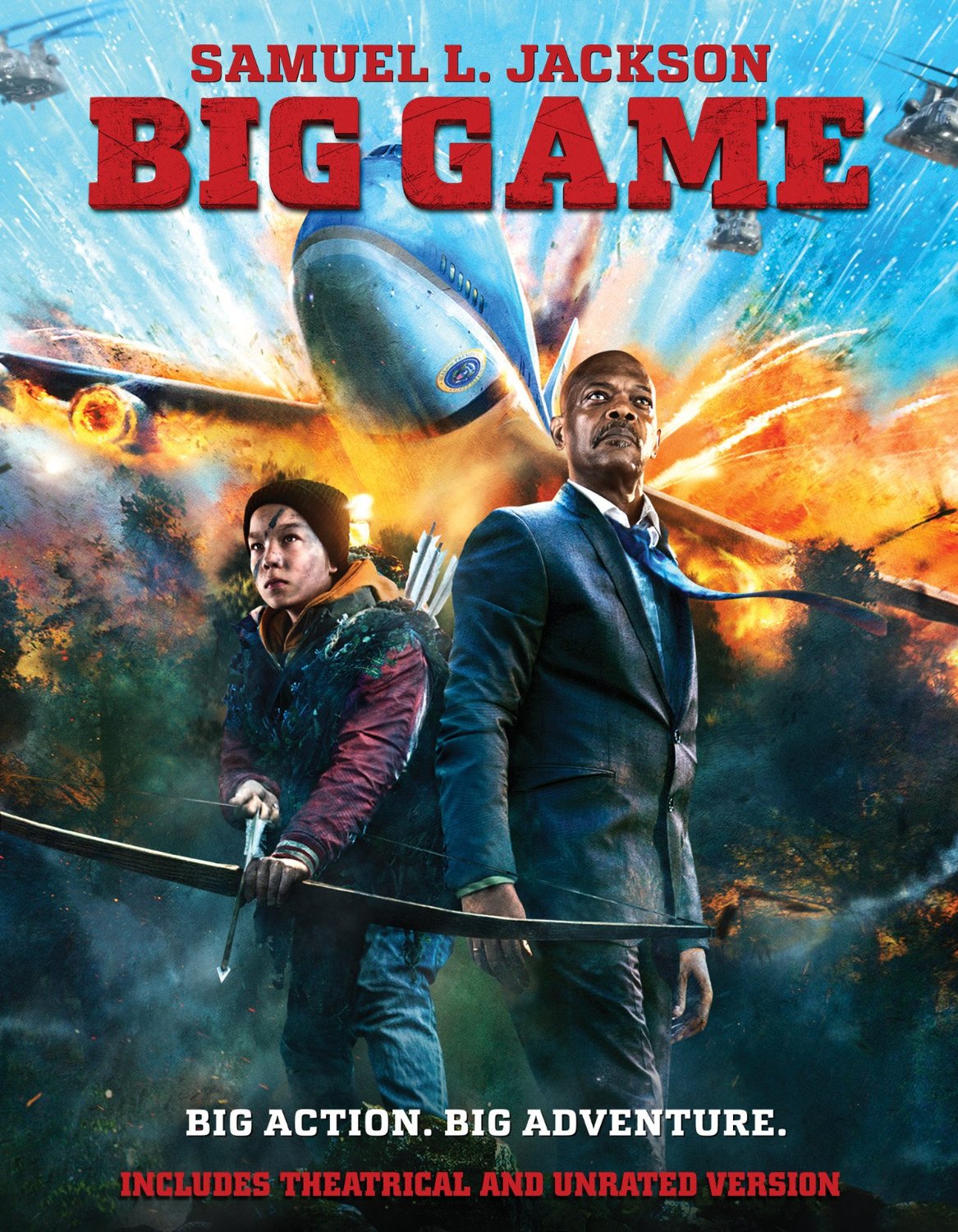 Crossing over from childhood to adulthood can be a daunting time in anyone's life, but for Oskari (Onni Tommila) it is something he will never forget. Why? Because he saves the life of the President of the United States. Big Game is the story of this brave teenager who gets involved in a terrorist plot to capture the president.
Oskari is sent into the woods to kill his first animal and take his place among the other "hunters" in his tribe. His father is a well-respected member of the tribe, however Oskari is not his father. He is a bit clumsy and not great at shooting his bow and arrow. Nevertheless he takes up the challenge with a bit of trepidation and a lot of heart.
Air Force One is on its way to Finland where the president (Samuel L. Jackson) is scheduled to attend a conference. When the plane is shot out of the air by terrorists, the president ejects in the escape pod. Oskari witnesses this incident and comes across the pod and the president in the woods. He helps the president get out of the pod and together they make their way through the countryside while trying to evade those who are on their trail.

The terrorists have a plan. They want to kidnap the president as their big trophy, so to speak. But while they track the president, it is young Oskari who manages to outwit them.
The film will have special appeal to young teens. It is filled with plenty of adventure, along with the story of one young boy who reaches deep within himself to find his inner strength. Realizing that his father does not have confidence in him to reach his goal, Oskari manages to do something no one in his tribe has ever done. He saves the President of the United States.
For those who thing it ends there, think again. There is an interesting plot twist at the end of the movie.
Felicity Huffman, Jim Broadbent, Ray Stevenson, and Victor Garber co-star in this intense story of terrorism and courage. The movie is available on DVD and on Blu-ray.
Big Game is rated PG-13 for sequences of intense action and violence, and some language.
About the Author
Francine Brokaw has been covering all aspects of the entertainment business for 20 years. She also writes about technology and has been a travel writer for the past 12 years. She has been published in national and international newspapers and magazines as well as internet websites. She has written her own book, Beyond the Red Carpet The World of Entertainment Journalists, from Sourced Media Books.
Follow her on Twitter
Like her on Facebook