'Between Land and Sea' on DVD
Category:
Blu-ray's and DVD's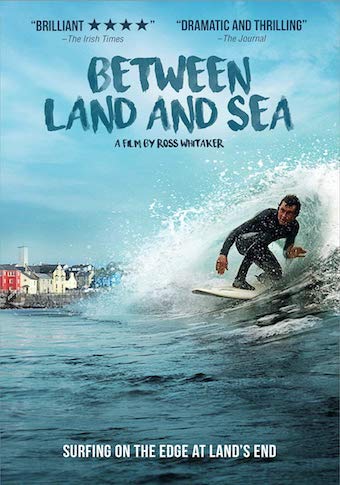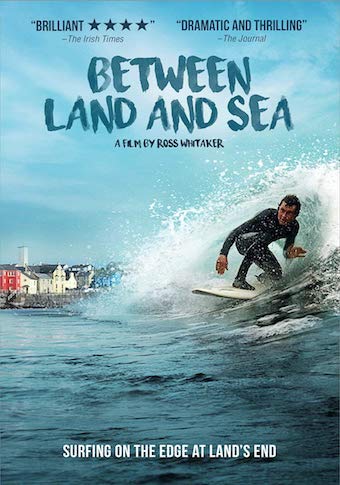 When you think of a surfing town you probably think of Malibu or Huntington Beach. But have you ever thought of Ireland? Between Land and Sea is a documentary that examines some of the inhabitants as they survive through the year in Lahinch in County Clare.
Lahinch is known for big waves and for the surfing culture. This quiet town is the home of several famous big wave surfers. But what do they do for the 12 months in a year to make ends meet? They are retired from competition and now raising families. They teach surfing in the summer months but must maintain their homes and families the rest of the year.
The town of Lahinch has become a surfing destination for many Europeans, providing spectacular waves with the backdrop of the Cliffs of Moher. These waves can get up to 20 feet high.
The scenery in the film is spectacular however the stories of the men and families are a wake-up call. The men know they are getting up there in age (if you consider 40 "up there") and they are raising families. They are not longer the carefree surfers they were in their prime. Although they reflect back on their great surfing days, they realize they have new lives now, and with Lahinch making a name for itself as a surfing destination, this is a great place for them to settle.
Move over Malibu, Lahinch is another surfing town!
About the Author
Francine Brokaw has been covering all aspects of the entertainment industry for over 25 years. She also writes about products and travel. She has been published in national and international newspapers and magazines as well as Internet websites. She has written her own book, Beyond the Red Carpet The World of Entertainment Journalists, from Sourced Media Books.
Follow her on Twitter