'Beat Bugs' on Netflix
Category:
Television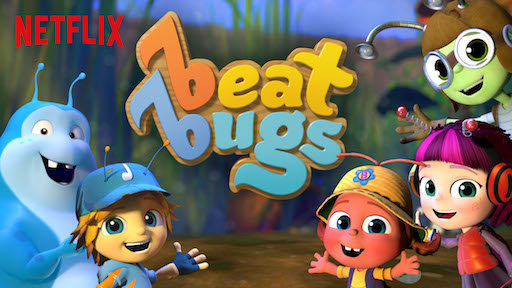 Netflix's latest and greatest children's series is Beat Bugs, a show about five friends who discover magic, mystery, and life lessons in their world, which happens to be an overgrown backyard. This imaginative series combines fun characters with the music of the Beatles.
Creator Josh Wakely explained to the media how he came up with the idea. "I was driving," he said, "and I watched how magnetized [my brother's] children were by melody, by music, how important it was to their lives. And then, at some point, I was in the car with them and I heard 'All You Need Is Love,' and they were singing it back almost straightaway. And I said, 'Have you heard this before?' And they said, 'No.'
Interpreting the songs for kids is a stroke of genius. Some of the characters depicted in them are brought to life in this show. "Lucy is the dragonfly. Lucy in the sky – she comes, and she's got kaleidoscope eyes. And that's the song that Pink sings," Wakely said with heartfelt enthusiasm. And when he was asked if the series will be finished when he runs out of Beatles songs, he replied, "Yeah, but there's 310. So I'll be really old."
The characters are just as fun as the music. There is Buzz, a girl with a propeller on her hat, Kumi, the leader of the group, Jay who's a little mischievous, Crick who is the scientist and inventor, and Walter Walrus who has a big heart to go along with his big belly.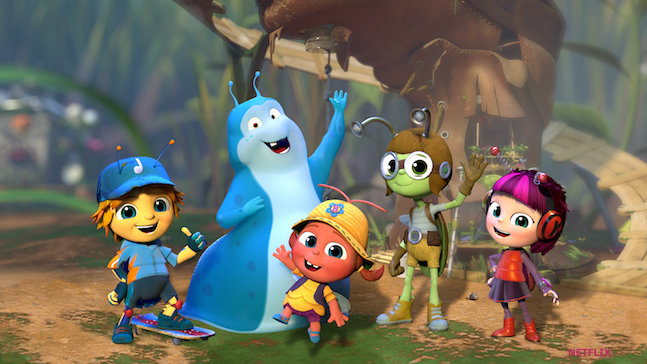 "These characters have lived in my head for forever now. I know them. I can hear them. Occasionally I can hear them sort of talking in my head. So it makes me sound crazy, but it's true, even when I'm not writing episodes."
The show has not yet aired yet it has already been renewed for a second season. And there is a soundtrack available with songs from the series.
This show is a fresh take on old songs. The songs are timeless, however, and for generations of fans they have supplied the soundtrack of their lives. This re-envisioning of them is a child-friendly way for a new generation to experience the sights and sounds, along with fun characters and plenty of things to learn. This is a show parents and grandparents will enjoy watching along with the kids.
Beat Bugs premiers November 18 on Netflix.
About the Author
Francine Brokaw has been covering all aspects of the entertainment industry for over 20 years. She also writes about products and travel. She has been published in national and international newspapers and magazines as well as Internet websites. She has written her own book, Beyond the Red Carpet The World of Entertainment Journalists, from Sourced Media Books.
Follow her on Twitter