Axel: The Biggest Little Hero on DVD
Category:
Blu-ray's and DVD's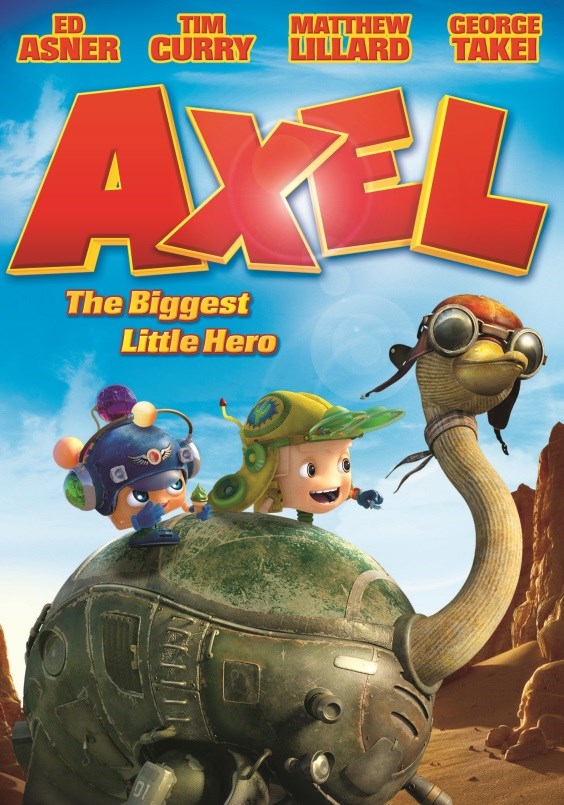 Axel: The Biggest Little Hero is an animated movie about achieving success, even when others think you cannot. Little Axel is a fun-loving prankster who dreams of being a hero. Then one day, he gets that chance.
Axel's people are in trouble. The cactus plant that has been feeding them for years, is running dry. But Axel knows the location of an oasis filled with these great cactus plants, and he sets off to find it and save his people.
Little Jono, Axel's best friend, tags along on the journey, which is supposed to last only a day. Axel thinks of himself as "strong, brave, awesome, and cute," but viewers will be drawn to the cuteness of little Jono. Jono brings his "sock of tranquility" with him on the journey. When he's stressed, all he has to do is give it a hug. It's his security sock, so to speak.
Along the way the two face a villain who does not want them in his territory. There is danger and fun in this adventure that stresses, "Nothing is impossible to do." We must face our fears to succeed.
Axel has a child's imagination, and a heart of gold. He is a fun little hero kids will enjoy. And, let's not forget little Jono, who is completely adorable.
"Only you can hear the voice that comes from your heart." And Axel's voice is telling him to face his fears and become the hero he knows he can be.
Ed Asner, Tim Curry, Matthew Lillard, and George Takei lend their voices to this animated movie filled with plenty of fun-filled adventure. Axel: The Biggest Little Hero is rated PG for some scary images, perilous action sequences and mild rude humor.
About the Author
Francine Brokaw has been covering all aspects of the entertainment business for 20 years. She also writes about technology and has been a travel writer for the past 12 years. She has been published in national and international newspapers and magazines as well as internet websites. She has written her own book, Beyond the Red Carpet The World of Entertainment Journalists, from Sourced Media Books.
Follow her on Twitter
Like her on Facebook