Away and Back on Hallmark Channel
Category:
Television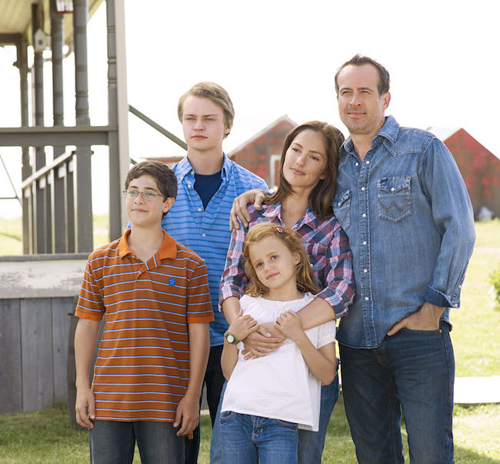 Away and Back is a delightful family film premiering January 25, 2015 on Hallmark Channel. Jason Lee and Minka Kelly are credited as the stars, however it is little Maggie Elizabeth Jones who steals the show.
Frankie (Jones) is a 10-year-old girl living in the country with her father Jack (Lee) and two older brothers (Jaren Lewison and Connor Paton). She's a sweet, loving child. When Frankie discovers a pair of swans has made a nest on the lake next to their house, she becomes obsessed with the birds. Then when the mother swan is killed, Frankie feels she has to save the five eggs. The three siblings bring the eggs back to their home and little Frankie calls an ornithologist to learn how to take care of the eggs.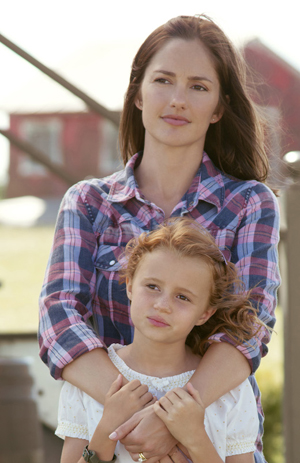 Ginny (Kelly) is a blunt woman who has made a career caring for trumpeter swans, so when she receives the call from Frankie, she heads out to retrieve the eggs, to the dismay of the kids, especially Frankie. Ginny and Jack clash. Their personalities are completely opposite. He is more concerned with his daughter's feelings and Ginny could care less about the child. She is devoted to the swans.
When the eggs hatch, Ginny brings the young swans to the lake where they were laid. Through long process of getting them used to the water and hoping the father swan will care for them, Ginny eventually comes to terms with the children and little Frankie becomes part of the effort to reunite the baby swans with their father.
But the swans are not the only things on Frankie's mind when she is helping Ginny. This cunning little girl plays matchmaker and hopes Ginny and her father will become friends. Could this abrupt, outspoken woman and the protective father put their personalities aside and forge a friendship?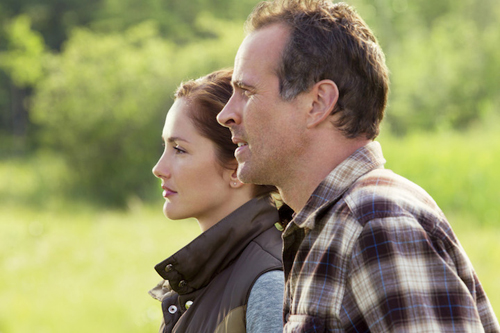 While the romance blossoms, Frankie's devotion to the swans grows, as well as her relationship with Ginny. Little Frankie is headstrong and determined to look out for the swans, no matter what she has to do. And what she ends up doing puts her life in danger.
Frankie's favorite book is The Trumpet of the Swan by E.B. White, who also penned Charlotte's Web and Stuart Little. The book is geared for ages 8-12, and kids will most likely want to check it out after seeing this movie. I'm not a kid, but I will definitely check out the book. There is much more to this movie than a story of friendship, love, and family. It is indeed a movie for everyone.
Little Maggie Elizabeth Jones co-starred in the fun 2011 feature film We Bought a Zoo, and was in the short-lived sitcom Ben and Kate (2012-2013). She is absolutely adorable and we'll undoubtedly be seeing her a lot more.
Away and Back premiers Sunday, January 25, 2015 on Hallmark Channel. If you want a sweet, sensitive, and charming movie, this is it.
About the Author
Francine Brokaw has been covering all aspects of the entertainment business for 20 years. She also writes about technology and has been a travel writer for the past 12 years. She has been published in national and international newspapers and magazines as well as internet websites. She has written her own book, Beyond the Red Carpet The World of Entertainment Journalists, from Sourced Media Books.
Follow her on Twitter
Like her on Facebook