Angelina Ballerina: Spring Fling DVD GIVEAWAY
Category:
Giveaways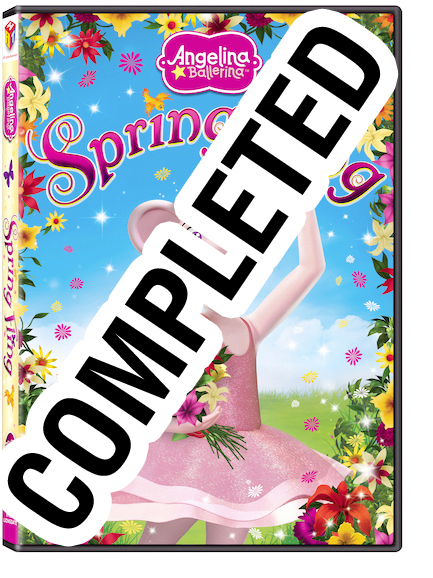 Angelina and her friends put some spring in their step and beat the winter blues by trying different traditions from around the world. Angelina leaps into action to help Gracie get the credit she deserves and is paired up with AZ to create special posters with lots of school spirit. Elsewhere teamwork blossoms when the girls work with AZ to create a new style of dance so that he can rock 'Mouseling Day'. Spring ahead with Angelina as she enjoys friendship, laughter and dance in these five, fun-filled adventures!
Episodes Include:
"Angelina's Spring Fling"
"Angelina and the Front Page"
"Angelina and the New Jeans"
"Angelina's Trick-or-Treat Feat"
"Angelina and the Poster"
DVD BONUS FEATURES
Angelina's Stupendous Dress-Up Game!
Get Up and Dance Music Video
We have five (5) copies to giveaway. To be eligible to win a copy of Angelina Ballerina: Spring Fling, email us at [email protected] with "Angelina Spring Fling Giveaway" in the title. Please supply your name, address, phone number and email address.
The Deadline for this giveaway is February 28, 2014.