American Experience: Walt Disney on PBS
Category:
Television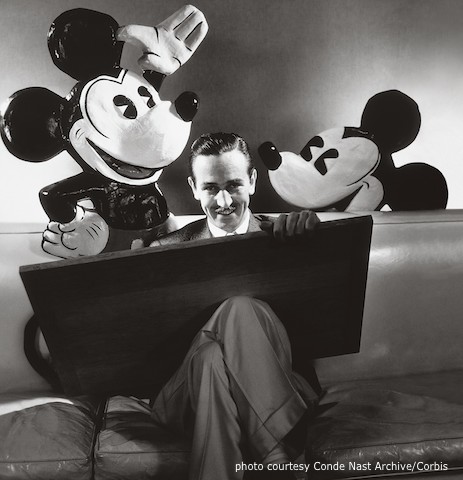 What do you think of when you hear the name "Walt Disney?" Do you think of Disneyland? Perhaps a favorite film like Snow White or The Little Mermaid comes to mind. Maybe it's Mary Poppins. And if you have kids then you might think of all the money you spent on Disney products throughout the years. But inevitably, the name "Disney" brings smiles to young and old.
The new two-part documentary airing on PBS' American Experience takes viewers into the psyche with all the ups and downs, highs and lows, and light and dark sides of the man who has become an icon in the world of entertainment, movies, adventure, and all around pop culture – Walt Disney.
Cary Grant once said he would like to be Cary Grant. The persona people had of him was not what he was in real life. That also was true for Walt Disney. He wanted to be what his image was, but in truth he was very different. He had a very dark side, was often quick tempered, held a grudge forever, and could strike fear into others. But this man also gave generations some of their happiest moments. He was truly a dichotomy of character. His greatest strength was his vision. He knew what he wanted to create and he did it. And for that the world can say, "Thank you, Walt."
But Walt Disney wasn't all 'Bibbity, Bobbity, Boos' and fairy tales. His dark side was strong. Perhaps that is why the Disney Company recently acquired the Star Wars franchise. It reflects the dark and light side of Walt.
Disney loved to be the center of attention. He wanted to be famous and he wanted to make a mark on history. This movie demonstrates his early rise to fame and his deep emotions that not only spurred on the creations of some of the most popular films but also caused him great internal strife. At one point in 1931 he had a breakdown. "I cracked up," he confessed. His strong views against communism are examined as well as his great imagination when it came to his creations. He knew animation could make people laugh. He needed to find out if it could make them cry and stir deep emotions within viewers. Well, it wasn't long before he had his answer when the studio premiered the first feature-length animated film "Snow White." Then "Bambi" and "Pinocchio" also showed him that animated characters could affect strong emotions in humans.
The two-part film shows Walt from the time he created Oswald the rabbit to Mickey Mouse then Silly Symphonies, then Snow White and the other initial classic animated features, then his nature documentaries, then Disneyland and his weekly TV show, then finally his vision for Walt Disney World.
Disney's love of trains and his Peter Pan-like character of being a kid at heart sparked his idea of an amusement park unlike any other. He wanted people to enter a living movie when they came to Disneyland. He wanted it to be a place of fun for families. He wanted it to be clean and enjoyable for all members of the family. And his final project, which he never lived to see realized, was Walt Disney World in Orlando. He knew everything he wanted and even the exact spot in which he would place a bench on which he and his wife would sit to watch the guests in the park. He was definitely hands-on when it came to his visions.
This film is an eye-opener for people who do not know anything about the man who was responsible for much of our culture. The idea of "Uncle Walt" goes down the drain, replaced by the true flesh and blood man that he was. However, even though his dark side is revealed for all to see, we still have to say "Thank you" to this man. After all, where would we be without our wonderful memories of times spent in Disneyland, in the theaters watching our favorite movies, and children cuddling up with their favorite dolls or stuffed animals from a Disney film?
American Experience: Walt Disney premiers September 14-15 on PBS.
About the Author
Francine Brokaw has been covering all aspects of the entertainment business for 20 years. She also writes about technology and has been a travel writer for the past 12 years. She has been published in national and international newspapers and magazines as well as internet websites. She has written her own book, Beyond the Red Carpet The World of Entertainment Journalists, from Sourced Media Books.
Follow her on Twitter