"American Dreaming: A Life on Water and Land" by Robert Hickland – Book Review
Category:
Books and Music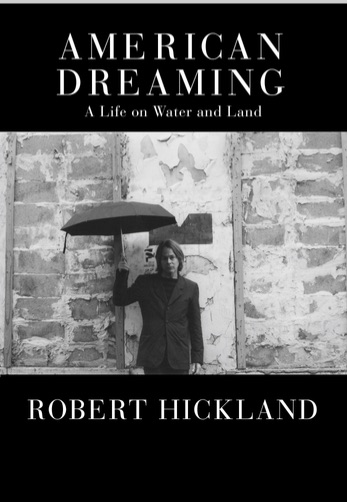 In no uncertain terms, Robert Hickland has had an interesting life. His autobiography, "American Dreaming: A Life on Water and Land" is fast-paced and definitely engrossing. Hickland is currently an in-demand hair-stylist/colorist in Beverly Hills, as well as an artist. From the shores of Florida to the hills of California, the author details the incredible events that shaped him as a professional stylist, painter, and most importantly, a man and father.
Hickland did not have a traditional childhood. Reading about his early life is fascinating, knowing how well he turned out. With all he went through, it is a testament to his character that he has become the caring man he is today.
Nothing is glossed over. Hickland lays out all the bad as well as the good in his life. The chapters read like vignettes and are written so vividly that readers can picture exactly the scenes he lays out.
After describing his unorthodox childhood in Florida, the author then brings readers into the world of opulence and movie stars in Hollywood. By using his artistic talent he was able to better understand hair color and style. And today he is thought of as one of the leading colorists in Los Angles.
The book is only available in digital form, however it is definitely an interesting read. Being digital there are no pages to literally turn, or else it would be described as a "page turner." I guess I could say it is a page scroller! I couldn't stop reading once I began.
If you're looking for an inspirational as well as interesting book about a remarkable life, this is it.
If this kind of story interests you, check it out at this website.
About the Reviewer
Francine Brokaw writes about products, travel, and entertainment. She has been published in national and international newspapers and magazines as well as Internet websites. She has written her own book, Beyond the Red Carpet The World of Entertainment Journalists, from Sourced Media Books.
Follow her on Twitter