Along Came a Nanny on Hallmark Movies & Mysteries
Category:
Television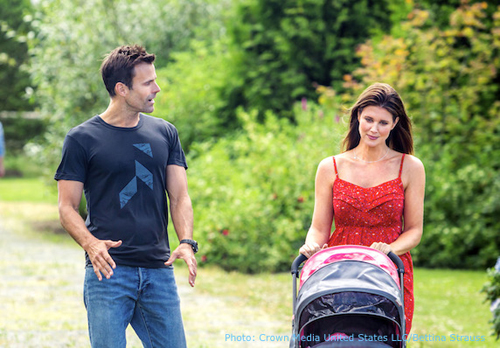 Cameron Mathison and Sarah Lancaster star in the original Hallmark Movies & Mysteries movie Along Came a Nanny. This is part romantic comedy, part mystery, and all fun.
When Detective Mike Logan (Mathison) goes undercover in Poplar Point, a ritzy suburb, he gets more than he bargained for. There have been a rash of burglaries in the area and the police are nowhere near solving the crimes. Logan feels like he could crack the case if he gets close to the community. He goes undercover as a nanny. Yes, a nanny, or "manny" as he prefers to call his job. But this guy has no idea how to clean a house, make dinner for a family of four, and entertain two young children. He's a mess when it comes to his undercover job, but even so, he knows by being close to the people in the neighborhood, he will solve the crimes. After all, it appears as though the heists were inside jobs, so to speak.
Mike is befriended by the other nannies on the block, and he is especially taken with one in particular. Jessie (Lancaster) is friendly and extremely good at her job. She and the other nannies find Mike's ineptness kind of cute.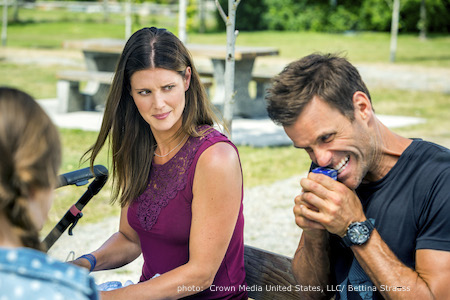 The more Mike investigates the burglaries, the closer he gets to Jessie, and the better he gets at his job as nanny. Who would have thought that this self-proclaimed super cop would take to being the caretaker of a high-powered family? He goes from not being able to open a juice box to preparing fabulous meals and helping the kids with their problems.
As he investigates the crimes and becomes closer to the two children, things start to fall into place. He turns into a combination of Mary Poppins and Colombo. How's that for an image? And when Jessie starts playing amateur sleuth, they are unbeatable. Could this be the start of a new Hallmark series?
Along Came a Nanny is a fun little film. It premiers Sunday, October 12, 2014 on Hallmark Movies & Mysteries Channel.
About the Author
Francine Brokaw has been covering all aspects of the entertainment business for 20 years. She also writes about technology and has been a travel writer for the past 12 years. She has been published in national and international newspapers and magazines as well as internet websites. She has written her own book, Beyond the Red Carpet The World of Entertainment Journalists, from Sourced Media Books.
Follow her on Twitter
Like her on Facebook