Adventure Time: Frost & Fire DVD GIVEAWAY
Category:
Giveaways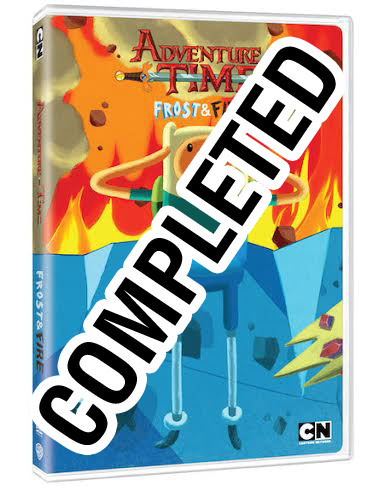 Things are heating up as Flame Princess and Ice King battle it out in the latest Adventure Time DVD release Adventure Time: Frost & Fire! Finn may be in over his head, but don't worry, it's not all fire and ice because this DVD is packed with 16 popular episodes with everyone's favorite characters from the Land of Ooo!
There are nearly three hours of hot and icy content, with 16 popular episodes from the award-winning series.
We have some DVDs to giveaway. To be eligible to win a copy of Adventure Time Frost and Fire, email us at [email protected] with "Adventure Time Giveaway" in the title. Please supply your name, address, phone number and email address (so we can let you know if you are a winner).
The deadline for this giveaway is February 27, 2015.