'Abominable' is a sweet family film
Category:
Blu-ray's and DVD's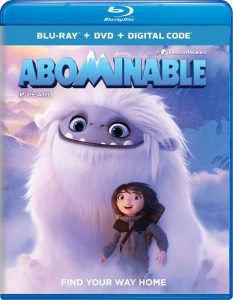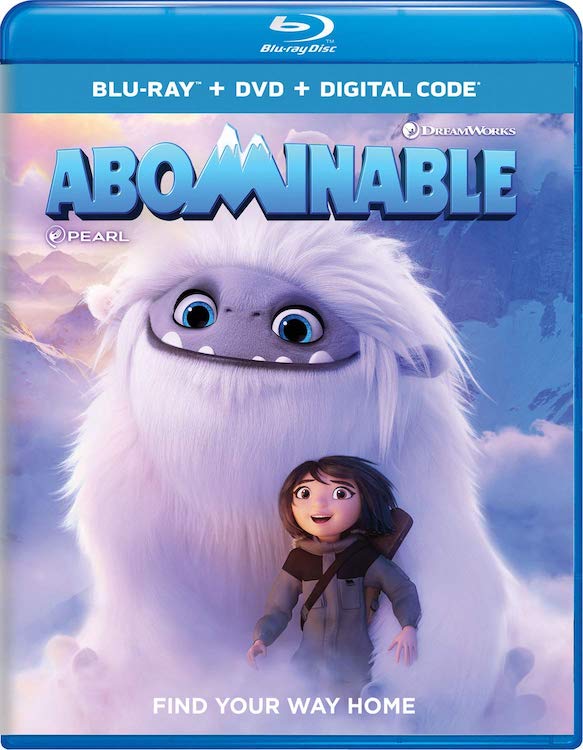 Take a wild trip through China with three kids and a fun-loving young Yeti. Abominable is a cute animated film for all ages.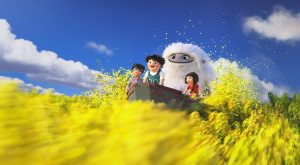 After a young Yeti escapes his captors, he climbs up to the roof of an apartment building. It's there where young Yi lives with her mother and grandmother. She is still grieving the death of her father and withdrawn from her family. Also living in the building are her friends Jin and his young cousin Peng.
One day Yi discovers the giant beast on the roof. She cares for him and treats his injuries. After she discovers he is from the Himalayan Mountains, she names him Everest. Yi also discovers he is being hunted and decides she has to take him back to his home, even if that means traveling through the country to the mountains.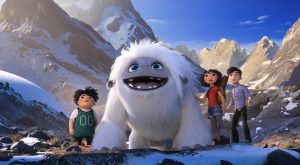 Through some unusual circumstances, Jin and Peng find themselves on the journey as well. Along the way they must outrun and outwit the people who want the Yeti for a trophy. Unfortunately, the humans are the greatest threat to Everest and his family, but if the trio can manage to get him close enough to his home, the Yeti magical powers will be enough to cloak their home, as it has done for centuries.
Everest has some magical powers and his good intentions combined with his powers often give rise to some comical situations for the group. But he is a loving little guy and does everything in his power to protect his new friends when they all find themselves in peril.
The film includes some memorable songs and immerses viewers in the wonders of China. It is a heartwarming film for all ages with plenty of music, scenery, comedy, and of course a whimsical story that will win over the hearts of everyone.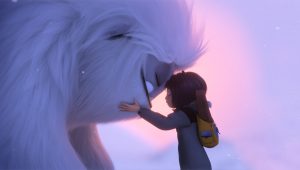 The bonus features include some deleted scenes and a look at how the storyboarding and animating of the story progressed. There is a "making of" feature and a cute look at the voice cast as they explain their lives and their characters. Plenty of other bonus features add to the fun of the disc, including some wise hints about taking care of pets, life lessons on being an independent woman, a cooking lesson to make the pork buns eaten in the film, craft lessons on how to draw the characters and make Chinese Lanterns, and even more fun and interesting bonuses.
This is a great family film. Don't be surprised if your kids ask for an Everest of their own. Yes – they do make an adorable plush Everest (just in time for the holidays!)
Abominable is rated PG for some action and mild rude humor.
About the Author
Francine Brokaw has been covering all aspects of the entertainment industry for over 25 years. She also writes about products and travel. She has been published in national and international newspapers and magazines as well as Internet websites. She has written her own book, Beyond the Red Carpet The World of Entertainment Journalists, from Sourced Media Books, is the entertainment correspondent for Good Day Orange County, and has her own TV show, Beyond the Red Carpet, on Village Television in Orange County. Follow her on Twitter.