A Snapshot of Paris from the Eyes of a Young Adult
Category:
Travel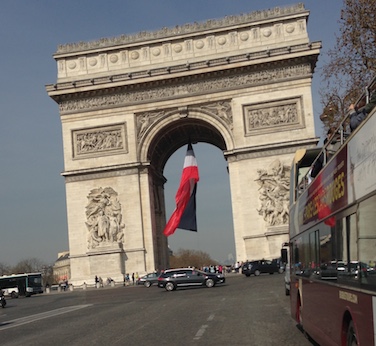 Paris is an exciting city. But it's not just for lovers. It's a great place for families to explore. Recently our Young Adult columnist Becka Olsen (and world traveler) visited the City of Light with her family. Here is what she had to say about her memories of the city.
Where to Stay:
We stayed at the Citadines Suites Louvre (my family of five children and two adults) It is a 5 minute walk from the RER line subway, right along the banks of the Seine River, close to the Love Locks, the Louvre, the Sainte-Chapelle and Notre-Dame on the opposite side of the river, as well as chic boutiques and delicious restaurants on the streets of Saint-Michel. Two four-person rooms were perfect for out big family and the Hi-Fi in each room was much appreciated. We also received housekeeping once a week, and enjoyed bringing our baked goods back to our little kitchenette. The staff was all very helpful and spoke wonderful English.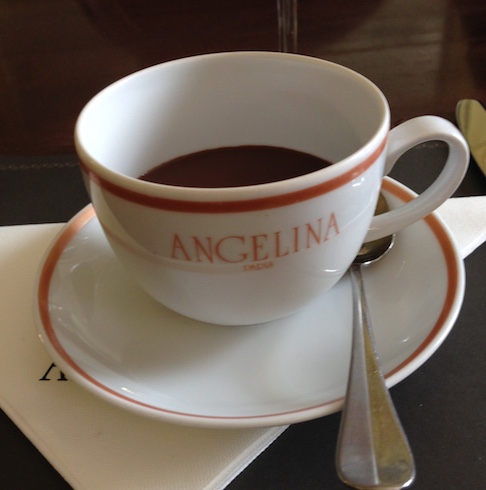 Where to Eat:
Laduree not only has macaroons that are such great works of art that they belong in the Louvre, they also have a restaurant that serves some of the richest, heaviest, most delicious French toast I've ever had.
Neck and neck with Laduree for the title of best restaurant is Angelina's, proud makers of some of the best chocolat chaud (hot chocolate) I've ever tasted. Also delicious was the French onion soup, croque monsieurs and Parisian sandwiches.
Eric Kayser is an amazing bakery with so much selection. I have never, and probably will never again, see that many beautiful different loaves of bread. It's kind of insane, to be completely honest. We sent someone out to buy a loaf every morning and we would eat the bread for breakfast with some grocery store jams.
Grom was hands down our favorite gelato place. I've eaten a large amount of gelato in my time and I can tell you this place is better than most of the gelato shops in Italy.
What to Do:
Shop the Champs Elysees. Paris is the shopping capital of the world, and this famous boulevard of beauty supply stores and high-end designers did not disappoint us. Megaprix, a French version of a drugstore was a fun find, as well as the Disney store.
There is a fun playground in Luxembourg Gardens if you want a true multicultural experience. All the little kids spouting French at each other made me disappointed in my own inability to master the language.
Grand Patisserie is a subsection of a store called the Bon Marshan, which is basically a French Version of a grocery store. The selection of food you can get is unreal and makes our Targets and Wal-Marts look minuscule by comparison.
City-Pharma is a super cheap pharmacy, wholesale store, if you're willing to fight all the other women trying to get the best deals on things like Bioderma (which if you don't have in your makeup remover supply, you should).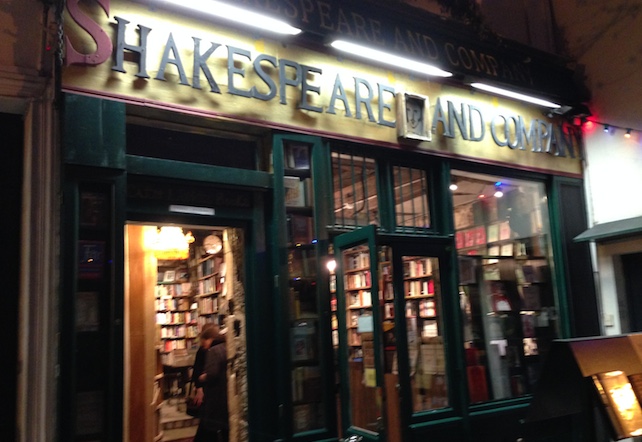 Shakespeare & Co is a little English bookshop in the Latin Quarter where any writers/readers/lovers of books can enjoy one of the most creatively stimulating places ever.
BHV is another seven or eight floor department store like a mix of Ikea and Target. It's good for some souvenirs and fun European style goodies.
What to See:
Arc de Triomphe has (in my humble opinion) the best view of Paris. All the main roads come out from the center like spokes of a wheel. If you're brave enough to climb all 260 steps, you will see all the beauties of Paris in one place, like the Champs Elysees and the Eiffel Tower.
Sainte-Chapelle has the most beautiful stained glass walls. The light coming through these little jeweled panes of glass is astonishing
The Eiffel Tower, while closed when we went, is just such an iconic trademark of Paris. It's kind of impossible to describe the feeling of seeing it in pictures and drawings and then having it right there in front of you. Even if you don't go to the top, it's definitely worth taking your Christmas card picture there. It's a once in a lifetime event.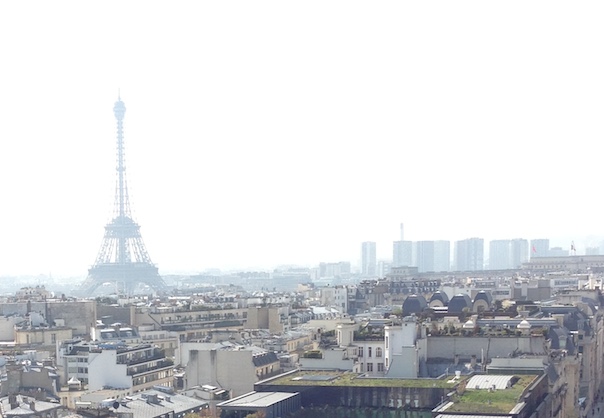 The Louvre is ENORMOUS! Even if I were there for ten days, I would only scratch the surface of this beautiful palace. If you only have an hour, put the three ladies at the top of your list: Mona Lisa, Winged Victory of Samarkand, and Venus De Milo. Some other favorites are The Dinner at Cannae, the Coronation of Napoleon and Cupid and Psyche.
Notre Dame is stunning. When you walk up all the stairs and look out on the city, Paris looks white and clean- almost utopian in a way. You can see the bell tower where Quasimodo supposedly lived. Being up there is life changing just because the whole world looks like a pastel painting.
D'Orsay Museum has some of the most famous art in the world for you to see up close. Degas', Monet's, and all the Van Goghs are there for you to enjoy in this giant train station turned art gallery.
Palace of Versailles was all opulence and decadence and who could ask for more from the home of Marie Antoinette herself? Our favorite thing was a bike ride around the giant grounds and you can rent bikes on site.
Place Dauphine may be in the middle of Paris but this secluded little corner of the island is always quiet and a nice respite from the hustle and bustle of tourist attractions, a fun place for a little picnic or just a quick stroll.
So if you are planning a family vacation to Paris, take a look at Becka's suggestions and her memories. Memories last a lifetime, and there's nothing more memorable than family vacations.
About the Author
Becka Olsen is a 15-year old student and a book lover to the max. She loves Regency Romances and anything by J.K. Rowling, Rick Riordan and Brandon Mull as well as Jane Austen, Shakespeare, and other classic authors. Becka brings a unique perspective for our young adult readers as well as parents looking to find a book for their children.