A Roundup of 2020 Holiday Viewing
Category:
Television
PBS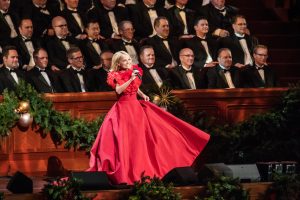 NATURE "Santa's Wild Home"
Premieres: Wednesday, November 25, 8:00-9:00 p.m. ET
Get an intimate look into life in Lapland, fabled land of Santa Claus and actual home of tenacious wildlife such as reindeer, wolverines, Brown bears and more.
CHRISTMAS WITH THE TABERNACLE CHOIR FEATURING KELLI O'HARA AND RICHARD THOMAS
Premieres: Monday, December 14, 9:00-10:00 p.m. ET
Encores: Thursday, December 24, 9:00-10:00 p.m. ET
The 17th annual "Christmas with The Tabernacle Choir" holiday special features Tony Award winner and Emmy and Grammy nominee Kelli O'Hara, Emmy Award-winning television, film and stage actor Richard Thomas, and the Emmy Award-winning Tabernacle Choir at Temple Square along with Orchestra at Temple Square and Bells at Temple Square in an Americana-themed program that exudes the warmth and peace the season can bring.
ELLA WISHES YOU A SWINGING CHRISTMAS WITH VANESSA WILLIAMS
Premieres: Tuesday, December 15, 8:00-9:00 p.m. ET
Encores: Friday, December 18, 9:00-10:00 p.m. ET
Friday, December 25, 10:30-11:30 p.m. ET
In collaboration with the Ella Fitzgerald Foundation, the American Pops Orchestra presents an evening celebrating the entire iconic album of holiday classics. This 60-minute performance stars host and vocalist Vanessa Williams with appearances by Dee Dee Bridgewater, Norm Lewis, Carmen Ruby Floyd, Nova Payton, Dave Detwiler and Morgan James.
CALL THE MIDWIFE HOLIDAY SPECIAL (2020)
Premieres: Friday, December 25, 9:00-10:30 p.m. ET
It is December 1965. Everyone at Nonnatus House is looking forward to traditional celebrations with all the trimmings, but nothing goes quite to plan. Sister Monica Joan is rushed to hospital, and Trixie is incensed to receive a subscription to a Marriage Bureau as a Christmas gift. Meanwhile, a surprise reunion for Shelagh involves her in a deeply moving birth, and the Circus arrives in Poplar, bringing new friendships, new experiences and an exciting adventure for Nurse Crane!
UNITED IN SONG: A CELEBRATION OF AMERICA'S RESILIENCE
Premieres: Thursday, December 31, 8:00-9:30 p.m. ET
Encores: Thursday, December 31, 9:30-11:00 p.m. ET
As part of a national PBS broadcast for New Year's Eve, these performances, filmed at George Washington's Mt. Vernon as well as the John F. Kennedy Center for the Performing Arts, encourage our nation to come together and celebrate our irrepressible strength as Americans. From the enormity of COVID-19 to the significant presence of social injustice, this special evening brings us together in the ever-present pursuit of our uniting as one America.
Below is the rundown of Nickelodeon's "Nickmas" premieres, airing (ET/PT) on Nickelodeon,
unless otherwise noted.
Top Elf
"'Tis the Season to be Top Elf" (season premiere) – Thursday, Nov. 19, at
7:30pm, with new episodes airing on Thursdays at 7:30pm through Dec. 17. Santa invites seven extraordinary Elf-testants to the North Pole to compete for the title of Top Elf. Social media star Addison Rae joins Santa and Ms. Jingles to judge life-sized countdown calendars.
NICKELODEON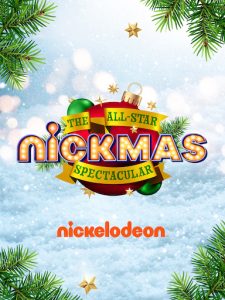 PAW Patrol
"Pups Save a Bah Humdinger!"
(30-minute special) – Friday, Nov. 20, at
12pm
Mayor Humdinger is being very naughty on Christmas Eve, and it's up to the PAW Patrol to help
Santa and save Christmas.
Santiago of the Seas
"A Pirate Christmas" (30-minute special) – Friday, Nov. 20, at
12:30pm
Santiago and his crew must help Santa save Christmas.
The Adventures of Paddington
"The Lost Letter" (30-minute special) – Friday, Nov. 27,
at 8:30pm (Nick Jr. Channel)
Paddington has accidentally sent Jonathan's Santa letter to Peru by mistake. When he sends
Pigeonton to the North Pole with a new list, he goes missing.
The All-Star Nickmas Spectacular
– Saturday, Nov. 28, at 9pm
Nickelodeon brings cheer this holiday with star-studded guests
Blue's Clues & You! "Blue's Night Before Christmas" – Friday, Dec. 4, at 11am
It's the night before Christmas and Josh and Blue play Blue's Clues to figure out what Blue wants for Christmas, decorate with Steve, help Joe wrap presents, and celebrate a night full of holiday traditions.
Ryan's Mystery Playdate
"Ryan's Christmas Time Special!" – Friday, Dec. 4, at 11:30am
Ryan and his family spend Christmas remembering their messiest memories, coolest challenges
and most magical playdates.
Bubble Guppies
"The Guppies Save Christmas!" – Friday, Dec. 4, at 12pm
On Christmas Eve, Molly, Gil, and Bubble Puppy discover Santa's lost list in the snow. To return the list safely to the North Pole, they have to keep it out of the hands of the Christmas-hating Humbug.
It's Pony
"Bramley Holiday" – Saturday, Dec. 5, at 11:30am
The Bramleys need to find a way to celebrate their traditions and be together for the holidays.
The Casagrandes
"A Very Casagrandes Christmas" – Saturday, Dec. 5, at 7pm
Ronnie Anne is excited for the perfect Christmas, but visits from the neighbors put her dream Nochebuena on hold.
The Loud House
"Season's Cheating/A Flipmas Carol" – Saturday, Dec. 5, at 7:30pm
Lincoln tries to rig the family gift swap and ends up learning a valuable lesson. Then, a Scrooge- like Flip is visited by three ghosts in a special take on "A Christmas Carol."
Abby Hatcher
"A Very Fuzzly Christmas" – Sunday, Dec. 6, at 10am (Nick Jr. Channel)
Abby is determined to bring her holiday traditions to the neighborhood when a snowstorm closes the hotel on Christmas Eve.
The Substitute
"Gabriel Iglesias
– Thursday, Dec. 10, at 8:30pm
Comedian and actor Gabriel "Fluffy" Iglesias brings kids on a hilarious journey to uncover the "true" history and traditions of the holidays.
PAW Patrol
"Pups Save the Marooned Mayors/Pups Save the Game Show" – Friday,
Dec. 11, at 12pm
While ice fishing in the North Country, Mayor Goodway and Mayor Humdinger get stuck in an ice crevasse. Then, Cowgirl Beryl hosts a game show at the Wingnuts' farm.
Baby Shark's Big Show!
"Baby Shark's Big Fishmas Special" (series premiere) – Friday,
Dec. 11, at 12:30pm
With Fishmas just around the corner, the season's hottest toy–Burpin' Bubbz–is at the top of Baby's and William's wish lists and when Santa Jaws goes missing, it's up to them to save the holiday.
Danger Force
"Down Goes Santa: Part 1" – Saturday, Dec. 12, at 8pm
Danger Force learns the real story of Christmas.
When Santa's sleigh comes crashing down, an ancient spell is broken and the fate of Christmas hangs in the balance.
Side Hustle
"Friendiversary" – Saturday, Dec. 12, at 8:30pm
Every year Lex and Presley celebrate their Friendiversary by giving each other a thoughtful gift, but this year a blizzard threatens to derail their tradition. The girls venture into the storm, making for a Friendiversary they'll never forget.
All That
"1134" – Thursday, Dec. 17, at 8:30pm
Hit 'Em With Spanish returns for a holiday edition, Nathan cancels candycanes,
All That presents The Remote: A Horror Trailer, and Denzel shows up at a department store to spread unwelcomed holiday cheer advice.
Performance by: Pentatonix
ALVINNN!!! and the Chipmunks
"A Very Merry Chipmas" – Saturday, Dec. 19, at 11am
Theodore is mistaken for an elf and whisked off to the North Pole to help build toys in Santa's workshop.
LEGO City Adventures
"Arrest Ye Merry Gentlemen" – Saturday, Dec. 19, at 11:30am
When Fendrich threatens to ruin Sinclair's holiday gala, Duke intervenes to save both the party and the holidays.
Danger Force
"Down Goes Santa: Part 2" – Saturday, Dec. 19, at 8pm
The fight to save the holidays rages on! Danger Force is forced to square off with Krampus on his own turf to try and save Christmas.
Below is the rundown of Nickelodeon's "Nickmas" classic holiday episodes, airing (ET/PT) on
Nickelodeon, unless otherwise noted.
PAW Patrol
"Pups Save Christmas" – Tuesday, Dec. 1, at 8am; Friday, Dec. 4, at 10am
When Santa's sleigh crashes and the reindeer run off, Ryder and the PAW Patrol have to help
Santa finish delivering presents and save Christmas.
The Loud House "
11 Louds a Leapin'" Saturday, Dec. 5, at 6:30pm; Saturday, Dec. 12,
at 10:30am; Tuesday, Dec. 22, at 1pm
The Louds are getting ready for Christmas when the unthinkable happens to Lincoln – his sled
goes in their neighbor's yard! Lincoln and Clyde attempt to pull off a sled rescue mission and
end up finding out secrets about Mr. Grouse.
SpongeBob SquarePants
"It's A SpongeBob Christmas!" – Saturday, Dec. 5, at 11am;
Saturday, Dec. 12, at 12pm; Monday, Dec. 21, at 1pm
SpongeBob inadvertently helps Plankton enact his plot to put all of Bikini Bottom on Santa's
naughty list, and now has to stop Plankton before he gets his Christmas wish—the Krabby Patty
secret formula.
SpongeBob SquarePants
"Patchy the Pirate Presents the SpongeBob SquarePants
Christmas Special" – Sunday, Dec. 6, at 1pm; Saturday, Dec. 12, at 10am; Monday, Dec.
21, at 1:30pm
Nobody in Bikini Bottom has ever heard of Christmas or Santa Claus until Sandy lets them in on
this surface tradition. SpongeBob wants to bring Christmas to Bikini Bottom this year and his
enthusiasm is infectious.Everyone gets into the spirit, waiting for Santa to arrive on the big day, except Squidward, who has scoffed at SpongeBob the whole time.
OVATION TV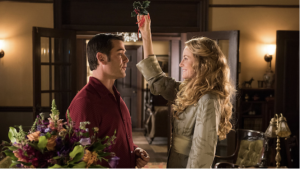 Tuesday, December 1
6:00am ET – Veni Domine – Advent & Christmas at the Sistine Chapel
Friday, December 4
3:00pm ET – I Saw Mommy Kissing Santa Claus (2002)
5:00pm ET – Crazy for Christmas (2005)
Saturday, December 5
11:00am ET – The Art Of: Holidays
Friday, December 11
3:00pm ET – Deck the Halls (2005)
5:00pm ET – A Frosty Affair (2017)
Sunday, December 13
11:30am ET – The Shadow Island Mysteries: Last Christmas (2010)
Friday, December 18
3:00pm ET – Christmas Caper (2007)
5:00pm ET – Eve's Christmas (2004)
Saturday, December 19
6:30am ET – The Art Of: Holidays
7:00am ET – Amazing Hotels: Life Beyond the Lobby / Christmas Special – St. Moritz, Switzerland
8:00am ET – Travel Man: Christmas Special / Florence
9:00am ET – Travel Man: Christmas Special / Hong Kong
10:00am ET – The Librarians and Santa's Midnight Run
11:00am ET – The Librarians and the Christmas Thief
12:00pm ET – Anthony Bourdain: No Reservations / Holiday Special
1:00pm ET – Miss Fisher's Murder Mysteries / Murder Under the Mistletoe
Sunday, December 20
10:00am ET – The 12 Dogs of Christmas (2006)
12:30pm ET – Twist of Faith (2013)
Monday, December 21
6:00am ET – Home for the Holidays (2005)
Tuesday, December 22
6:00am ET – His and Her Christmas (2005)
Wednesday, December 23
6:00am ET – Christmas Grace (2014)
Thursday, December 24 – Christmas Eve
6:00am ET – Deck the Halls (2005)
8:00am ET – Eve's Christmas (2004)
10:00am ET – Home for the Holidays (2005)
12:00pm ET – An Accidental Christmas (2007)
2:00pm ET – I Saw Mommy Kissing Santa Claus (2002)
4:00pm ET – A Frosty Affair (2017)
6:00pm ET – Murdoch Mysteries: A Merry Murdoch Christmas
Friday, December 25 – Christmas Day
6:00am ET – Murdoch Mysteries: A Merry Murdoch Christmas
8:00am ET – The Shadow Island Mysteries: Last Christmas (2010)
*Christmas Day Movie Marathon*
10:00am ET – Fargo (1996)
12:00pm ET – Walking Tall (2004)
2:00pm ET – Next of Kin (1989)
4:30pm ET – Clear & Present Danger (1994)
7:00pm ET – Dances with Wolves (1990)
11:00pm ET – The Quick and the Dead (1995)
1:30am ET – Blazing Saddles (1974)
NETFLIX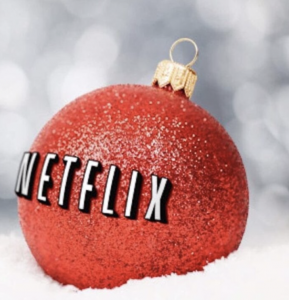 November 10
Dash & Lily
November 5
Operation Christmas Drop
November 13
Jingle Jangle: A Christmas Journey
November 18
Holiday Home Makeover with Mr. Christmas
November 19
The Princess Switch: Switched Again
November 20
Alien Xmas
November 22
Dolly Parton's Christmas on the Square
November 24
Dragons: Rescue Riders: Huttsgalor Holiday
November 25
The Christmas Chronicles: Part Two
November 27
A Go! Go! Cory Carson Christmas
Dance Dreams: Hot Chocolate Nutcracker
Sugar Rush Christmas: Season 2
November 29
Wonderoos: Holiday Holiday!
Coming in December
Home For Christmas: Season 2
How to Ruin Christmas: The Wedding
December 1
Angela's Christmas Wish
The Holiday Movies That Made Us
December 3
Chico Bon Bon and the Very Berry Holiday
Tudo Bem No Natal Que Vem
December 4
Captain Underpants Mega Blissmas
The Great British Baking Show: Holidays: Season 3
December 5
Mighty Express: A Mighty Christmas
December 8
Super Monsters: Santa's Super Monster Helpers
December 9
Ashley Garcia: Genius in Love: Christmas
The Big Show Show: Christmas
December 11
A Trash Truck Christmas
LIFETIME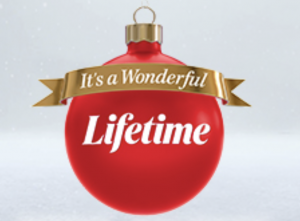 The full slate of new movie premieres at 8pm ET/PT includes:
11/11 A Welcome Home Christmas – Repeat for Veteran's Day (Jana Kramer, Brandon Quinn, Craig Morgan, Tim Reid, Charlene Tilton)
11/13 Christmas on the Vine (Julianna Guill, Meredith Baxter)
11/14 Christmas on Wheels (Tiya Sircar, Michael Xavier)
11/15 The Christmas Edition (Carly Hughes, Rob Mayes, Marie Osmond)
11/20 A Taste of Christmas (Anni Kreuger, Giles Marini, Nia Vardalos)
11/21 Feliz NaviDAD (Mario Lopez, AnnaLynn McCord, Paulina Chavez)
11/22 Homemade Christmas (Michelle Argyris, Travis Nelson)
11/27 Dear Christmas (Melissa Joan Hart, Jason Priestley, Robin Givens, Ed Begley Jr., Faith Prince, Hilarie Burton, Antwon Tanner)
11/28 Merry Liddle Christmas Wedding (Kelly Rowland, Thomas Cadrot, Debbi Morgan, Bresha Webb)
11/29 People Presents: Once Upon a Main Street (Vanessa Lachey, Ryan McPartlin, Patrick Duffy, Polly Draper)
11/30 The Christmas Listing (Lexi Giovagnoli, Travis Burns)
12/4 Too Close for Christmas (Chad Michael Murray, Jessica Lowndes)
12/5 Let's Meet Again on Christmas Eve (Kyla Pratt, Brooks Darnell)
12/6 Christmas Ever After (Ali Stroker, Daniel di Tomasso)
12/7 The Santa Squad (Rebecca Dalton, Aaron Ashmore)
12/11 Inn Love By Christmas (Jonna Walsh, Jesse Hutch)
12/12 The Christmas Setup (Ben Lewis, Blake Lee, Fran Drescher, Ellen Wong, Chad Connell)
12/13 A Sugar & Spice Holiday (Jacky Lai, Tony Giroux, Tzi Ma, Lillian Lim)
12/14 Lonestar Christmas (Stephanie Bennett, Marco Grazzini)
12/18 Christmas on the Menu (Kim Shaw, Clayton James)
12/19 A Christmas Exchange (Laura Vandervoort, Rainbow Sun Francks)
12/20 A Christmas Break (Cindy Sampson, Steve Byers)
12/21 Spotlight on Christmas (Tori Anderson, Victor Zinck)
12/22 The Christmas High Note (Jamie Luner, Johnny Messner)
12/23 Christmas at the Castle (Brooke Burfitt, Dan Jeannotte)
12/24 The "Best of" It's a Wonderful Lifetime Slate marathon
12/25 My Sweet Holiday (Malone Thomas, Jason Burkey)
HALLMARK CHANNEL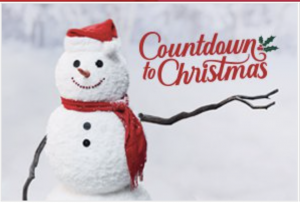 Saturday, October 24
Jingle Bell Bride, starring Julie Gonzalo and Ronnie Rowe Jr.
When Jessica (Gonzalo) travels to a remote town in Alaska to track down a rare flower for her wedding client, she becomes smitten with the small town charm and one of its locals (Rowe Jr.)
Sunday, October 25
Chateau Christmas, starring Merritt Patterson and Luke Macfarlane
A world-class pianist (Patterson) returns home for some much-needed R&R, but an old ex (Macfarlane) uses this time to remind her of the ambitious girl she once was.
Saturday, October 31
One Royal Holiday, starring Laura Osnes, Aaron Tveit, Krystal Joy Brown, Victoria Clark, and Tom McGowan
Anna (Osnes) rescues a mother and son during a blizzard, only to learn that they are actually royalty — part of the Royal Family of Galwick, to be exact. She takes this opportunity to show the young prince (Tveit) how to celebrate Christmas the non-royal way.
Sunday, November 1
On the 12th Date of Christmas, starring Mallory Jansen and Tyler Hynes
Two game designers use everything that the holidays bring — festive cheer, mistletoe moments, and more — to dream up a scavenger hunt throughout the city.
Saturday, November 7
Never Kiss a Man in a Christmas Sweater, starring Ashley Williams and Niall MatterMaggie (Williams) is gearing up for another Christmas on her own … until an unexpected houseguest (Matter) shows up at her doorstep. She makes the most out of the situation, and even finds comfort in having someone to celebrate with.
Sunday, November 8
Christmas with the Darlings, starring Katrina Law and Carlo Marks
Right before she moves on from her assistant title, Jessica (Law) helps her boss one last time by caring for his younger brother's (Marks) orphaned nieces and nephews. In due time, she learns the complications that arise from mixing business with pleasure.
Saturday, November 14
Christmas in Vienna, starring Sarah Drew and Brennan Elliott
While in Vienna for a violin concert, Jess (Drew) rediscovers what made her fall in love with music in the first place, all thanks to a new flame (Elliott).
Sunday, November 15
A Timeless Christmas, starring Ryan Paevey and Erin Cahill
Charles (Paevey) travels from 1903 to 2020 to experience a futuristic Christmas, with the help of his charming tour guide (Cahill).
Saturday, November 21
A Nashville Christmas Carol, starring Jessy Schram, Wes Brown, Wynonna Judd, Sara Evans, RaeLynn, Kix Brooks, and Kimberly Williams-Paisley
Just as Vivienne (Schram) is about to accept a new job across the country, she's reminded that leaving everything she built isn't necessarily the best way to move forward. The Spirit of Christmas Past (Brooks) and the Spirit of Christmas Present (Williams-Paisley) show her just that.
Sunday, November 22
The Christmas House, starring Robert Buckley, Jonathan Bennett, Ana Ayora, Treat Williams, Sharon Lawrence, and Brad Harder
Phylis (Lawrence) and Bill (Williams) hope that having their two sons at home over the holidays will help them find a way to grow stronger as a family. While there, both sons reveal that they are also struggling with problems of their own.
Monday, November 23
Heart of the Holidays, starring Vanessa Lengies and Corey Sevier
When Sam (Lengies) returns home, she's confronted with her past — her high school boyfriend, Noah (Sevier). As they take a walk down memory lane, they remember what's really important in life.
Tuesday, November 24
A Christmas Tree Grows in Colorado, starring Rochelle Aytes and Mark Taylor
Firefighter Kevin (Taylor) is the only thing standing in Erin's way of planning the best Christmas celebration ever. That means, it's up to her to win him over to get a celebration-worthy spruce tree from his property.
Wednesday, November 25
Good Morning Christmas!, starring Alison Sweeney and Marc Blucas
When two TV hosts are forced to cozy up to the competition over the holidays, they learn that they have more in common than they thought.
Thursday, November 26
Christmas by Starlight, starring Kimberley Sustad and Paul Campbell
The days for The Starlight Café are numbered. That is, until Annie (Sustad) meets Williams (Campbell), who works for the development firm looking to demolish the restaurant. He proposes an out-of-the-box idea that forces Annie to consider how low she's willing to go to save her family's business.
Friday, November 27
Five Star Christmas, starring Bethany Joy Lenz and Victor Webster
Lisa (Lenz) is determined to secure a five-star rating for her dad's bed & breakfast. But when she meets (and falls in love with) a mysterious B&B guest, she's shocked to learn he's the travel critic behind the review.
Saturday, November 28
Christmas Waltz, starring Lacey Chabert, Will Kemp, and JT Church
Avery (Chabert) turns to her dance instructor (Kemp) for guidance after the wedding of her dreams is unexpected cancelled.
Sunday, November 29
If I Only Had Christmas, starring Candace Cameron Bure and Warren Christie
A bright and cheery publicist (Bure) works with a scrooge-like business owner (Christie) and his team of The Wizards of Oz-inspired characters to help a good cause.
Saturday, December 5
Christmas in Evergreen: Bells Are Ringing, starring Holly Robinson Peete, Colin Lawrence, Rukiya Bernard, Antonio Cayonne, and Barbara Niven
Since Michelle (Peete) has plenty of wedding planning her plate, she leans on Hannah (Bernard) to wrap up the launch of the new Evergreen museum. All the while, she begins to question her own future — and if Elliot is really Mr.Right (Cayonne)
Sunday, December 6
Christmas She Wrote, starring Danica McKellar and Dylan Neal
Kayleigh (McKellar) is heartbroken to learn that her romance column is canceled right before the holidays. While home with her family, the person who canceled her column (Neal) shows up at her door to tie up loose ends.
Saturday, December 12
Cross Country Christmas, starring Rachael Leigh Cook and Greyson Holt
Lina (Cook) and Max (Holt) face the unexpected when a storm hits, potentially ruining their holiday plans. The two of them are forced to work together to figure out a way home — without taking it out on each other.
Sunday, December 13
Christmas Comes Twice, starring Tamera Mowry-Housley and Michael Xavier
By the looks of it, Emily (Mowry-Housley) has it all: She's a well-respected newscaster, and loved by many. But in her eyes, she lost the thing that matters most — her first true love (Xavier). A ride on the carousel at the town's Christmas carnival brings her back in time, giving her a second chance at the love and life she deserves.
Saturday, December 19
A Christmas Carousel, starring Rachel Boston and Neal Bledsoe
Lila (Boston) partners up with the Prince of Marcadia (Bledsoe) to repair the Royal Family's carousel by Christmas.
Sunday, December 20
Love, Lights, and Hanukkah!, starring Mia Kirshner, Ben Savage, and Marilu Henner
In the height of the holiday craziness, Christina gets back a DNA test and learns that she's actually Jewish. This leads her down a path of self-discovery, even finding romance along the way.
HALLMARK MOVIES & MYSTERIES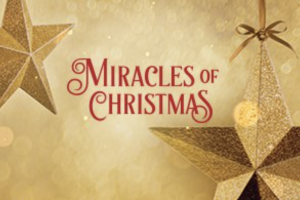 Saturday, October 24
Christmas Tree Lane, starring Alicia Witt and Andrew Walker
Meg (Witt) is eager to save the Christmas Tree Lane shopping district from demolition, but things get complicated when she discovers that her new beau (Walker) is linked to the demolition-hungry developer.
Sunday, October 25
Deliver by Christmas, starring Alvina August and Eion Bailey
Molly (August) worries that she's falling in love with two different men: Josh (Bailey), a widower who recently moved to town, and one of her clients. But what happens when she discovers that they're actually the same guy?
Saturday, October 31
Cranberry Christmas, starring Nikki DeLoach and Benjamin Ayres
A separated couple plays pretend, using their "perfect marriage" to give their town's Christmas festival a boost. Along the way, they question if rekindled love is possible, or something they should leave in the past.
Sunday, November 1
Holly & Ivy, starring Janel Parrish, Jeremy Jordan, and Marisol Nichols
Melody (Parrish) decides that the best way to help her terminally-ill neighbor is by adopting her children, Holly and Ivy. But first, she must transform her fixer-upper.
Saturday, November 7
The Christmas Ring, starring Nazneen Contractor and David Alpay
A reporter (Contractor) takes her latest story to heart: While telling the love story behind an antique engagement ring, she turns to the ring owner's grandson to learn more about his family's history.
Sunday, November 8
The Christmas Bow, starring Lucia Micarelli and Michael Rady
After an accident halts her dreams of being a professional violinist (Micarelli), she finds ways to heal her body and heart, leading her to an old friend (Rady).
Saturday, November 14
Meet Me at Christmas, starring Catherine Bell and Mark Deklin
Joan takes over the wedding planning duties for her son after his wedding planner quits. Then the bride's uncle offers to pitch in, which causes the two to grow close.
Sunday, November 15
The Christmas Doctor, starring Holly Robinson Peete and Adrian Holmes
Just a week before Christmas, Dr. Alicia Wright (Peete) heads to an assignment far from home. There, she meets someone from her past who reveals some life-changing news.
Saturday, November 21
The Angel Tree, starring Jill Wagner and Lucas Bryant
A writer (Wagner) is determined to solve the town's biggest holiday mystery: Who is the person granting all of the wishes on the angel tree? In the process, she reconnects with someone from her childhood (Bryant) who helps her find the answer.
Sunday, November 22
A Godwink Christmas: First Loves, Second Chances, starring Brooke D'Orsay and Sam Page
After returning home, Sam (Page) catches himself stuck in traffic next to his high school sweetheart, Margie (D'Orsay).
Saturday, November 28
USS Christmas, starring Jen Lilley, Trevor Donovan, and Barbara Niven
A local reporter (Lilley) sets sail on a Tiger Cruise over the holidays, where she befriends the naval officer (Donovan) and digs deep into a the ship's past.
Saturday, December 5
A Little Christmas Charm, starring Ashley Greene and Brendan Penny
Holly (Greene) asks an investigative reporter (Penny) to help her track down the owner of a lost charm bracelet before Christmas Eve.
Sunday, December 6
Time for Us to Come Home for Christmas, starring Lacey Chabert and Stephen Huszar
Five people are randomly (or possibly, not so randomly) invited to celebrate Christmas at the local inn. Shortly after her arrival, Sarah (Chabert) learns that the guest list may help her — and everyone else, for that matter — learn more about their past.
Saturday, December 12
A Glenbrooke Christmas, starring Autumn Reeser and Antonio Cupo
Jessica (Reeser) knows this may be her last normal Christmas, so she escapes to a small town for peace and quiet. Things heat up as soon as she meets the town's fireman (Cupo).
Sunday, December 13
Unlocking Christmas, starring Taylor Cole and Steve Lund
Kate (Cole) and Kevin (Lund) go on a wild goose chase to figure out who left the mysterious key and holiday riddle on their doorstep — and what it really means.
Saturday, December 19
Swept Up by Christmas, starring Lindy Booth and Justin Bruening
An antique seller and cleaner can't agree on how prepare an over-the-top estate for the holiday season. They start at square one, uncovering the home's hidden treasures … and secrets.
Sunday, December 20
Project Christmas Wish, starring Amanda Schull and Travis Van Winkle
Lucy plays Santa all season long, granting wishes and helping families prepare for the holiday. But one little girl's wish leads her to discover a dream of her own.
With all the streaming services and TV channels, there are so many choices this holiday season. The above list is just a partial list of the offerings for viewers of all ages. Happy Holidays!
Francine Brokaw