A Preview of the Summer 2016 TV Season
Category:
Television

Good news for The Good Wife fans still going through withdrawal – CBS has announced a spinoff starring Christine Baranski, reprising her role as Diane Lockhart that will air in spring of 2017. Maybe it's payback for that slap she planted on Alicia Florrick's face in the series' finale.
If there's one word best describing broadcast network's upcoming 2016-17 season it would definitely be familiarity, with spinoffs of NBC's The Blacklist and Dick Wolf's expanding domination of Windy City procedurals, along with reboots of Fox's 24 and Prison Break. During the recent Manhattan upfronts, where networks roll out their most promising new series to attract advertising dollars, the big four – ABC, CBS, NBC, and FOX announced 11 dramas and eight comedies slated to start rolling out in September.
In years past television viewers had no recourse other then wait, enduring an endless marathon of reruns and doomed pilots that failed to make the cut in the meantime. Then entering the picture was a crop of premiere cable networks that refused to play by the established rules and schedules. Unable to complacently stand by, the major broadcast and fellow cable stations were forced to compete.
As evidence, last week got off to an ambitious start with the return of The Bachelorette, JoJo Fletcher, and Howard Stern's replacement Simon Cowell on America's Got Talent, plus an edgy modern day take on variety shows – Maya & Marty," starring Maya Rudolph and Martin Short. Yet the most ambitious project was the reworking of Alex Haley's Pulitzer Prize winning novel Roots that drew more than 5 million viewers to The History Channel and its sister networks A&E and Lifetime.
The following is an overview of the various networks and a brief synopsis of what to expect in the coming months.
Get ready to set those DVRs. The networks have lined up some exceptional programming, beginning with the return of Lifetime's drama UnReal Monday June 6. Already renewed for Season three, it gives a fictitious behind-the-scenes glimpse into the chaos surrounding the production of champagne fueled dating competition program Everlasting. No subject is off limits – the first season tackled mental illness, suicide, and eating disorders. Getting off to an unconventional start, B.J. Britt, "Everlasting's" new suitor is black. Adding a note of authenticity to the content, co-creator Sarah Gertrude Shapiro was a former Bachelor producer. Tune in an hour earlier to catch Devious Maids' season premiere with Eva Longoria joining the cleaning brigade.
ABC

ABC is relying heavily on time tested game shows beginning with a six-episode series of To Tell the Truth, hosted by black-ish star Anthony Anderson, on June 14. The panelist/quiz show dates back to December 1956 when emcee Bud Collyer read an affidavit describing the life and unique experiences of the person the three contestants claimed to be. The goal was to trick the celebrity panelists. The show enjoyed several reincarnations, but last signed off in 2002. Also on tap is a six-episode season the Celebrity Family Feud with Steve Harvey pitching the questions, immediately followed by $100,000 Pyramid with Michael Strahan, while Match Game with Alec Baldwin rounds out the Sunday night game show block starting June 26.
Addressing diversity in programming, ABC debuts the movie-spinoff comedy Uncle Buck with back-to-back episodes June 14. Charismatic hustler Uncle Buck (Mike Epps) lends a hand in taming his brother and sister-in-law's three rambunctious kids.
The locale might have transferred to a tropical island, but promise of "true love" never goes out of fashion as Bachelor in Paradise emerges on this quest Aug. 2.
ACORN TV


This Emmy-nominated streaming service for English programming and beyond boasts a package of exclusive US premieres in June beginning with Suspects, Series 3 & 4. Filmed from an eyewitness perspective with improvised dialogue, the British detective drama stars Fay Ripley, Damien Molony, and Clare-Hope Ashitey. A charming three episode bio-pic titled Cilla stars Sheridan Smith as singer Cilla Black, who rose from amateur appearances to confidante to Bobby Willis and Beatles manager Brian Epstein. Written and based on his childhood, British author Caitlin Moran's Raised by Wolves premieres June 20, followed by Very British Problems on June 27.
AMC
Stretching back in time, producers Robert Redford and Stephen David explore The American West via an eight week series focusing on the post Civil War era, 1865-80, giving rise to legendary figures like Billy the Kidd and Wyatt Earp. Leading off June 11 with a showing of Hell on Wheels, the series interweaves interviews with celebrities like James Caan, Burt Reynolds, Tom Selleck, Ed Harris and more.
Ride with Norman Reedus is the invitation extended by The Walking Dead star as he embarks on his unscripted motorcycle series, taking detours to tattoo parlors and roadside eateries, beginning June 12. Meanwhile, Fear the Walking Dead returns Aug. 21.
BRAVO
Upper East Side mom Jill (creator Jill Kargman) resumes her career at a fashion magazine in the return of Odd Mom Out on June 20. Be on the lookout for a July 25 cameo by Drew Barrymore. The segment was filmed right after Barrymore's split from hubby Will Kopelman, who coincidentally is Kargman's brother.
Bravo's popular franchise The Real Housewives of Orange County also resumes June 20 with new cast member Kelly Dodd, but the real anticipation circulates around Teresa Giudice, who's back after an 11 month stint in prison and ready to rejoin The Real Housewives of New Jersey on July 10.
CBS

A welcomed reprieve from nightly political updates, CBS launches BrainDead, a Washington, D.C. based "comic thriller" from The Good Wife creators Michelle and Robert King on June 13. As a staffer for her Democratic senator brother, Laurel Healy (Mary Elizabeth Winstead) makes two startling discoveries. First, the government has screeched to a halt, and secondly, bugs are eating the brains of congressional members. Tony Shalhoub, Danny Pino, and Aaron Tveit are prominently featured.
On June 22, the network launches the drama American Gothic. It appears that someone from a prominent Boston family is linked to an infamous series of murders. The murderer has been dubbed "The Silver Bells Killer." Heading the cast are Virginia Madsen and Antony Starr.
Big Brother returns on June 22 airing thrice weekly, while the animals of Zoo are in cahoots to cause environmental disasters starting June 28.
CMT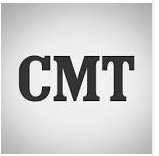 The 2016 CMT Music Awards on June 8 promises country music's loudest night. Live from Nashville, this year's edition showcases a number of cross genre collaborations like Dierks Bentley joining Elle King on his new single Different for Girls, while Billy Ray Cyrus returns to the party for the first time in eight years with Cheap Trick.
Then watch for Cyrus's scripted comedy series, Still the King, debuting June 12. Portraying Vernon Brown AKA "Burnin' Vernon," a one hit wonder, he emerges from obscurity to discover he's got a 15-year-old illegitimate daughter. Faced with long overdue child payments, he pretends to be the church's new minister.
Hailed as the boys of summer, CMT Crossroads showcases Nick Jonas and Thomas Rhett , with an assist from special guest John Oates on the classic Rich Girl June 24, while the following Friday welcomes Rob Thomas and Charles Kelley.
ESPN
What's left to be said? Plenty, as director Ezra Edelman's insightful five part documentary, O.J.: Made in America, delves deeply into the world of the fallen gridiron star. Kicking off on June 11, it analyses the trial and points out how the prosecution was outsmarted by Simpson's "dream team." While Simpson was quick to insist, "I'm not black, I'm OJ," the black community embraced his innocent verdict as a win against a rigged system.
FX

Relying on its proven roster, Sex&Drugs&Rock&Roll returns June 30, while Tyrant gets some unsolicited help from a US general, played by new cast member Chris Noth, on July 6, rounded out by The Strain on Aug. 28.
HISTORY CHANNEL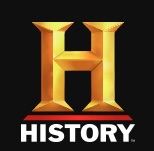 On the wave of Roots, History keeps the momentum going with Barbarians Rising on Monday. The storyline traces the rise and fall of the Roman Empire from the perspective of the barbarian leaders who brought it down.
The Broadway hit musical topping the Tony Award nominations is Hamilton. Giving the founding father some long overdue notoriety, History debuts its two-hour documentary, Alexander Hamilton, on June 26. Fast forwarding to present day, Six follows a Navy Seal team whose 2014 mission to eliminate a Taliban leader that goes awry when they uncover a US citizen working as a jihadist fighter in Afghanistan on July 18.
Bat-eating Ozzy Osbourne may have recently separated from his longtime wife Sharon, but that doesn't stop him from returning to reality TV with the non-scripted series Ozzy and Jack's World Detour. The journey begins July 27. Forged in Fire begins its sophomore season Aug. 23.
HBO

The Night Of, premiering July 10, finds a Pakistani-American man (Riz Ahmed) accused of murdering a white woman on Manhattan's Upper West Side. The eight-part series was written by Clockers' novelist Richard Price and Oscar winning screenwriter Steven Zaillian. Ready to breakout, Ahmed will also be seen in the upcoming Jason Bourne and Star Wars: Rogue One.
NFL player turned financial adviser Spencer (Dwayne Johnson) returns in Ballers on July 17. Immediately following that same night is the premiere of Vice Principals, a comedy that finds two high school vice principals (Danny McBride and Walton Goggins) vying for the top spot.
LIFETIME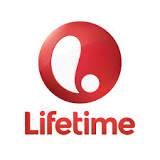 With tongue firmly planted in cheek, James Franco remade the 1996 cult favorite Mother, May I Sleep With Danger? for a June 18 airing. Turning it up a notch, Tori Spelling returns as the mother who discovers that her daughter is dating a woman, but not just any woman, this one has an unsavory taste for blood. Unable to resist, Franco turns up as a drama teacher.
NBC

Physical prowess dominates NBC's summer programming with Spartan: Ultimate Team Challenge making a special previewing out on June 13, immediately following American Ninja Warrior.
X-Files' David Duchovny returns to conclude the manhunt he started last summer for commune leader Charles Manson (Gethin Anthony) in Aquarius on June 16. As LA detective Sam Hodiak, Duchovny is hurled into the 1960's world of sex, drugs and rock 'n' roll. NBC has promised to air the two-hour opener commercial-free.
Aug 5 – 21, NBC will concentrate on Summer Olympic coverage from Rio de Janeiro. At the production helm is Olympics creative director and Oscar-nominated Fernando Meirelles.
NETFLIX
Litchfield Penitentiary is experiencing a sudden burst in population as Orange Is The New Black checks in for Season Five on June 17. Marco Polo returns on July 1 with Crouching Tiger, Hidden Dragon star Michelle Yeoh crashing the court of Kublai Khan.
Playing a single mother of two sons, (Noah Schnapp and Charlie Heaton) Winona Ryder finds herself battling supernatural forces in Stranger Things when the younger boy encounters "the Monster" and goes missing. Communicating with her son through the lights in her home, the series begins July 15.
OWN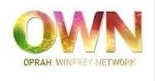 Oprah Winfrey makes her scripted television return in the megachurch drama Greenleaf on June 21-22. From award-winning writer/producer Craig Wright, the series focuses on the journey of estranged daughter and disillusioned preacher Grace Greenleaf (Merle Dandridge), who returns home after two decades when her sister mysteriously turns up dead. It becomes quickly apparent that things aren't as virtuous as they appear. Winfrey plays Grace's Aunt Mavis, a blues club owner, who has her own agenda.
SHOWTIME

Almost Famous writer/director Cameron Crowe has created an hour-long comedy Roadies about the committed support crew of men and women who make live concerts possible. Heading the illustrious cast are Carla Gugino and Luke Wilson while liberally peppering the action with real life artists like Lindsey Buckingham, Jim James, and Lucious, beginning June 26.
Showtime welcomes back Hollywood "fixer" Ray Donovan for a new season on June 26.
TNT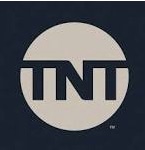 Adapted from a 2010 Australian film, Animal Kingdom, Ellen Barkin is no ordinary matriarch. Her "boys" specialize in illegal activities and get bent out of shape when her 17-year-old grandson (Finn Cole) and ex-con elder son join the pack, starting June 14.
USA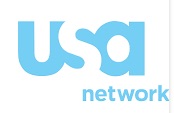 Adapted from Telemundo's La Reina del Sur, Queen of the South finds a Mexican woman (Alice Braga) seeking revenge against the cartel that murdered her boyfriend, premiering June 23. With a single keystroke trillions in consumer debt vanished, so how can the critically acclaimed cyberspace Mr. Robot top that when Season Two begins July 13? Maybe tortured programmer Elliot's dead father, aka Mr. Robot (Christian Slater), has a solution, especially since tech-savvy FBI agent (Grace Gummer) is in hot pursuit.
That's just a peek at what's in store for summer viewing.
About the Author
Winnie Bonelli is a former entertainment editor for a daily metropolitan New York City area newspaper. She is passionate about movies and television and loves to take readers behind the scenes.