A Peek Ahead at Downton Abbey - Season 4
Category:
Television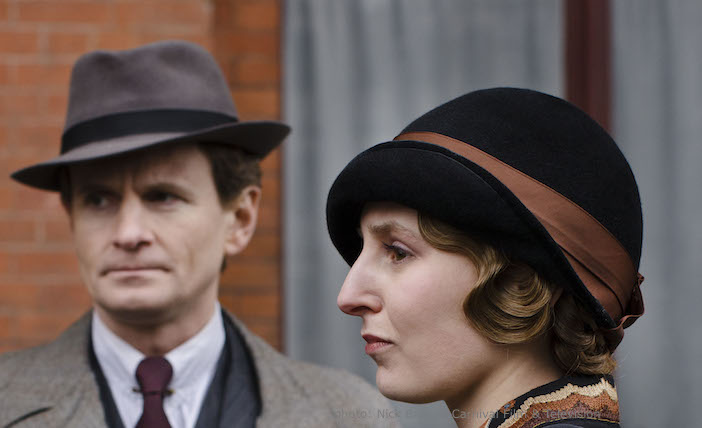 Season four of Downton Abbey begins six months after season three finished. Matthew is dead and Mary is mourning the loss of her beloved husband. She has a hard time bonding with baby George because he reminds her of Matthew. Nevertheless, life goes on and everyone at Downton has many experiences – both good and bad – in store for them during this highly anticipated season.
In the first part of the show, viewers see O'Brien leaving Downton. Her departure is a mystery, but the staff is now left shorthanded but their new hire actually brings more problems to the family than help.
Tom Branson is trying to find a way to fit into the family. With Sybil gone, he doesn't feel like a part of the family and needs to find his place at Downton. He enlists Mary to help him run everything and make changes, to Robert's chagrin. He likes the way things have been done in the past, but Mary and Tom want to mix it up a little.
Daisy is a great help in the kitchen, even though Mrs. Patmore feels a bit threatened. Isobel is finding it hard to move on with her life after Matthew's death. Does having a good time mean she is forgetting her son?
Mary finally comes out of her funk with a bang. She has suitors and proposals, but can she actually move on?
Anna experiences a horrible tragedy that could affect the rest of her life. She actually references suicide.
Edith makes plans with Michael who learns if he moves to Germany he can obtain a divorce and the two can finally wed.
Rose is as flirty as ever. Violet is as witty as ever. Bates is as sensitive as ever. And viewers learn about Carson's history. He says, "The business of life is the acquisition of memories." That is true and everyone at Downton Abbey is acquiring many new memories this season –good and bad.
New characters add to the season, however without giving any spoiler alerts, I cannot go into detail. Needless to say, Downton Abbey is just as mesmerizing in season four as it has been ever since it premiered.
Downton Abbey Season Four premiers Sunday, January 5, 2014 on PBS. Don't miss one minute of this amazing and highly enjoyable series.
About the Author
Francine Brokaw has been covering all aspects of the entertainment business for 20 years. She also writes about technology and has been a travel writer for the past 12 years. She has been published in national and international newspapers and magazines as well as Internet websites. She has written her own book, Beyond the Red Carpet: The World of Entertainment Journalists, from Sourced Media Books.
Follow her on Twitter
Like her on Facebook