A fitting end to NBC's 'Timeless'
Category:
Television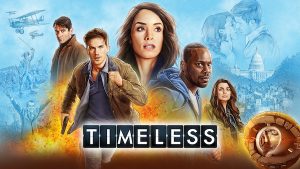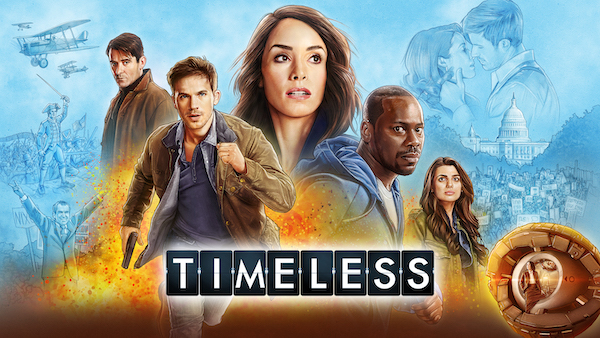 The Lifeboat crew returns to NBC for one last time! 
Can you remember the last time your favorite show concluded with an unforgettable ending, let alone a cohesive closure? There have been so many series that fizzled out or got canceled way too soon. The networks do not have the patience with original drama series any more and quickly jump ship to less risky remakes/reboots these days.
When I reviewed Reverie, a high-concept original drama, in May, I pointed out that the show was 'another nod to female empowerment' from NBC. Mara Kint (Sarah Shahi) reminded me so much of Timeless' Lucy Preston (Abigail Spencer). These petit yet dynamic, determined, and compassionate powerhouse women represent strength in vulnerability in the #MeToo movement and Time's Up culture. 
And here we are, seven months later, Reverie has been unceremoniously canceled and now it's Timeless' turn to bid adieu. The only difference is that Timeless will go out with a bang on December 20, 2018 with a two-part finale. Quite a nice early Christmas present, isn't it? The series' principals (Abigail Spencer, Matt Lanter, and Malcom Barrett) promised me that it will be wrapped up quite nicely. In other words, they assured me that all the loose ends will be tied up, including the fans' burning question of "Where is Amy?" I've been asking that question myself since the pilot aired in 2016; I could scarcely fathom the idea that my dear sister ceases to exist one day and is nowhere to be found.
Timeless is a Sci-Fi time travel drama created by Shawn Ryan and Eric Kripke. Homeland Security recruits Lucy (Spencer), a history professor, and Wyatt (Lanter), a Delta Force soldier, to create a team that attempts to prevent a secret organization from changing the course of American history. Rufus (Barrett), a brilliant scientist & engineer, operates a prototype machine, the Lifeboat, when Garcia (Goran Višnjić) stole the Mothership to travel back to 1937.
Although Timeless had been canceled at the end of each season and the coming two-hour finale will be it on NBC, the show was quite a gift for me. The series not only entertained me but also made me question what I think I knew, dig deeper, learn more, and move forward. According to Spencer, Season 2 intentionally pointed our attention toward marginalized characters, oppressed women, and people of color who have played a big part in shaping history. After all, the series' villainous group Rittenhouse is the good ol' boys club and strives for white male domination. They conspire to rewrite history to make our current world less diverse and less equal. Now you know why I have a new appreciation for women like Harriet Tubman (The General), Alice Paul (suffragist), Grace Humiston (attorney & detective), and Hedy Lamarr (inventor/actor).
Although the Lifeboat trio admitted it is bitter sweet to let go of the series, they hinted something could happen down the road. The creators kept the door open so that the show might find a new home. This gem of a show definitely deserves a second chance! Or a third, maybe a fourth to be exact…
About the Author
Meg Mimura is a TV critic who actually watches shows zealously in search of thought-provoking and paradigm shifting human drama worth our precious time. She is a member of Television Critics Association.