A Bug's Land in Disney California Adventure
Category:
Travel
Disney California Adventure in Disneyland Resort is gaining in popularity, especially since the opening of Cars Land. But don't ignore A Bug's Land. It's a fun-filled section of DCA with plenty of attractions that will entice your young ones, and yourself too! While it's primarily devoted to very young kids, I noticed plenty of teens and parents partaking in the fun.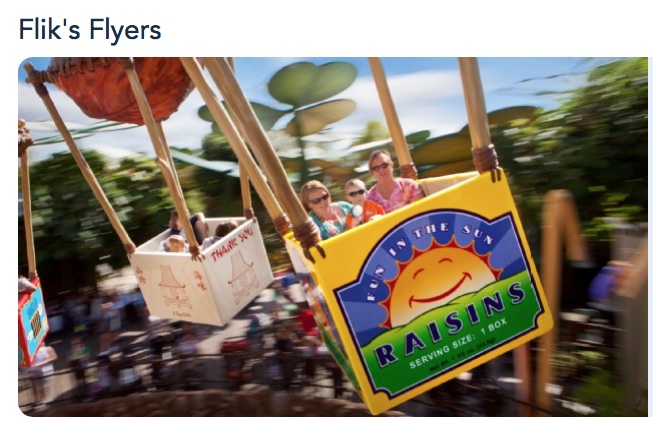 Flik's Flyers is similar to the Dumbo ride in Disneyland. Guests ride in little vehicles that look like they're made of old food containers put together with twigs. Remember, you're in A Bug's Land, so you will experience everything from their point of reference. The flyers lift up then whirl around (but not too fast) giving riders a fun time and a great view of the land.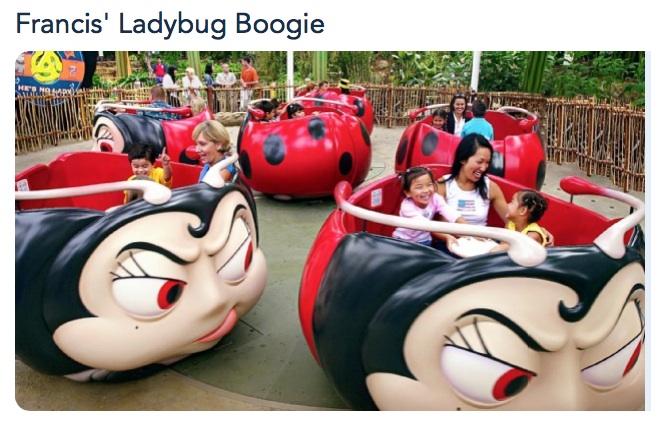 Francis's Ladybug Boogie is similar to the Tea Cups in Disneyland. Guests ride in Lady Bug cars that rotate around a figure eight. A center wheel allows riders to spin their bugs while it traces the figure eight, but if spinning makes you or your little ones sick, just keep your hands off the center wheel and enjoy a smooth little ride.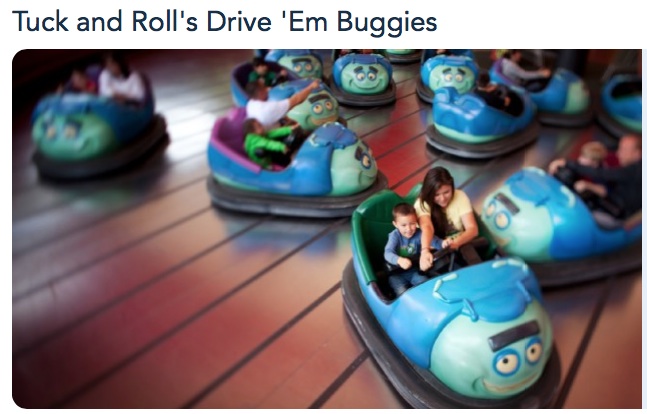 Tuck and Roll's Diver 'Em Buggies are little bumper cars shaped like bugs. Riders under seven years old cannot ride alone and all riders must be at least 36" tall. These bumper bugs are pretty slow moving so when they do bump into each other, there's no need to worry.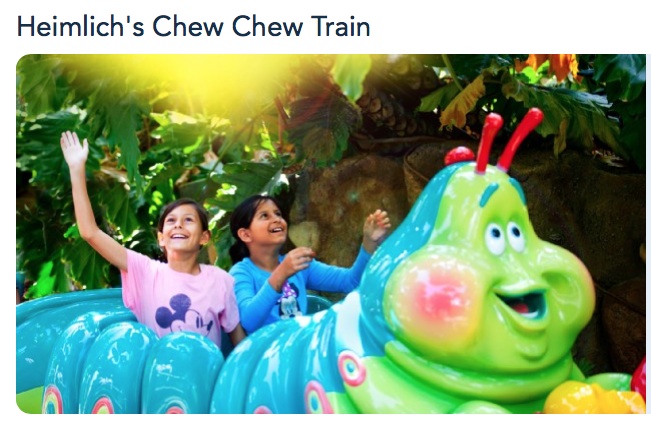 Heimlich's Chew Chew Train is a leisurely train ride. Guests ride a caterpillar shaped train (Heimlich is a caterpillar after all) and they travel through a kind of junkyard of discarded human food. Again, since you're in A Bug's Land, you have shrunk to the size of a bug so everything is seen from their perspective. This is appropriate for very young riders.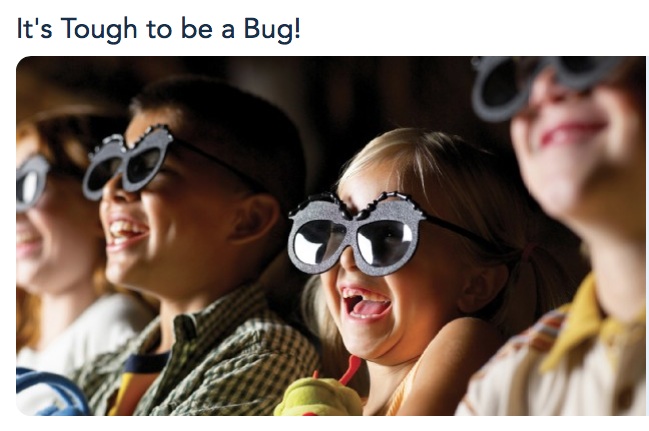 It's Tough to Be a Bug is the pièce de résistance in A Bug's Land. It's a 3D show put on by the bugs with sights, sounds, sensations, and yes, smells. Stinkbugs didn't get their name from smelling like a rose!
The 1998 Disney-Pixar film A Bug's Life introduced the small world of bugs to young kids, and A Bug's Land is a fun place for kids to put themselves into the world of bugs. While other areas of Disney California Adventure are filled with more adventurous attractions, A Bug's Land is a place where the very young can enjoy these tame yet fun attractions.
About the Author
Francine Brokaw has been covering all aspects of the entertainment business for 20 years. She also writes about technology and has been a travel writer for the past 12 years. She has been published in national and international newspapers and magazines as well as Internet websites. She has written her own book, Beyond the Red Carpet: The World of Entertainment Journalists, from Sourced Media Books.
Follow her on Twitter
Like her on Facebook