50th Anniversary Edition: The Best of The Carol Burnett Show
Category:
Blu-ray's and DVD's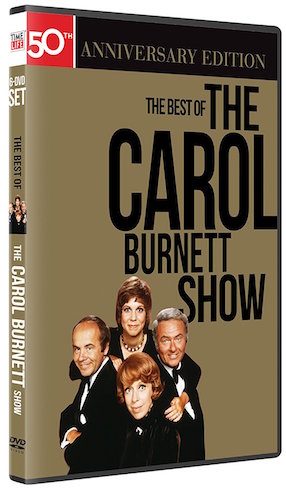 From 1967 to 1978 The Carol Burnett Show entertained millions of viewers. This variety show was not expected to last more than half a season, but the wonderful ensemble made it a "must see" for viewers. This 50th Anniversary Edition from Time/Life includes 6 discs filled with memorable episodes from the award-winning show, as well as a look back at the show with members of the cast.
Besides the amazing comedic ability of Burnett, not to mention her singing talent, the ensemble included Vicki Lawrence (who was just out of high school when she was cast), Harvey Korman, Lyle Waggoner, and Time Conway. The show was noted for the comedy sketches that had the cast breaking out in laughter and chuckles while they were performing them.
The episodes include the first one and the last one, bookending a compilation of episodes that spanned the 11 years. They incorporated many returning characters, like Mama and Eunice, that was later a spin-off as Mama's Family, Mrs. Wiggins and Mr. Tudball, The Oldest Man, The Charwoman, and recurring sketches with parodies of Shirley Temple, feature films, and soap operas.
Throughout the seasons Burnett performed duets with her costars and the rest of the cast also took part in musical numbers. The episodes always began with Burnett taking questions from the studio audience. This became a beloved part of the show and in later years Burnett took this on the road and answered questions from audiences around the country.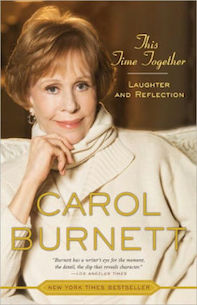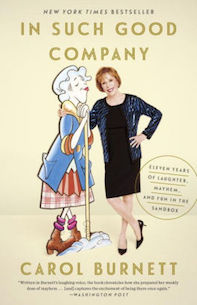 There's no doubt The Carol Burnett Show was a memorable variety show filled with plenty of laughs and music. Besides this wonderful compilation of episodes, fans of Burnett should also check out her books: "This Time Together" in which she discusses her life and career and gives insights into the variety show, and "In Such Good Company" in which she focuses entirely on the show. For a more personal experience, check out the audio versions of the books. Listening to Burnett as she discusses her life and career makes the stories more interesting.
The Carol Burnett Show is consistently ranked as the top variety show in TV history. And it's no wonder. The ensemble and writing were the cream of the crop. It's good, old-fashioned, family entertainment.
About the Author
Francine Brokaw has been covering all aspects of the entertainment industry for over 20 years. She also writes about products and travel. She has been published in national and international newspapers and magazines as well as Internet websites. She has written her own book, Beyond the Red Carpet The World of Entertainment Journalists, from Sourced Media Books.
Follow her on Twitter