4th & Loud on AMC
Category:
Television
New Docu-Series Combines Football and Rock and Roll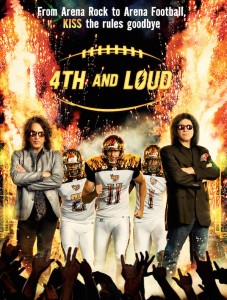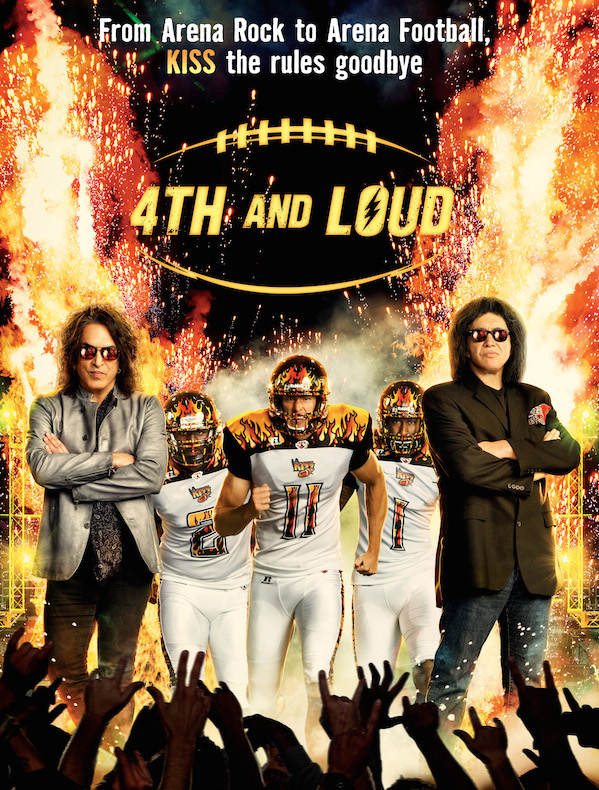 Gene Simmons brings his new vision to TV this year. Simmons "rock"eted to fame in the band KISS, and now he is combining his love of rock and roll with LA's first pro football team in years. Attempting to make it a winning franchise, the colorful showman is serious about his newest endeavor.
For Simmons, there is a limit to how much of his past combines with his current venture. For instance, he does not want the players to dress like his old band. "[We] want to make sure that it's real football for real football fans," explained the rock legend. "And so, at a certain point, you have to say it's a division of labor, a division of brand, so it doesn't get in the way of the old football. There are some pragmatic reasons why our great athletes, Olympians, should not be wearing the KISS makeup. For one thing, you've got to earn it. Secondly, it's got to be real football, not stuff going into everybody's eyes while they are running on the field and getting tackled, not a good idea. But you'll see lots of KISS around it. You want the football to be legitimate, and around it, we'll give you all the bells and whistles and all the stuff that makes KISS the most iconic band of all time."
Simmons and his band-mate Paul Stanley are in this venture together. They did not include any others from KISS in this project, and Simmons explained why. "You know, any team is only as good as the members on it. We started all for one, one for all, four knuckleheads off the streets of New York, who decided to put together a band they saw on stage. And we love and respect those guys for what they did at the outset of the band, [but] they succumbed to the cliche of cliches, which is drugs and alcohol. Are you kidding me? So if you are going to pass the ball to your teammate and they can't see where the goal is, they've got to leave." Simmons made it clear he is serious about this football team and wants LA KISS to do the sport justice.
And Stanley echoed Simmons' feelings. "There were people who were involved with this band who, along the way, have fallen by the wayside. Being in the band from the beginning is not a birthright for you to stay there. If you no longer can uphold your end or live up to the stature that we set for ourselves in the beginning, if you are compromised by drugs or alcohol, if you've lost sight of how lucky we are to be in this position, then you no longer deserve to wear the uniform."
Simmons likened changing band members to a flat tire on a car. He said if you get a flat you don't throw the car away. You change the tires. And that is what KISS has done.
"We are championing the Arena Football League because, honestly, the challenge of bringing football back to Los Angeles has the disadvantage of people saying, 'What's arena football?'" Stanley said. "And arena football seems to get pegged as second‑rate or third‑rate players. And the fact is they are the upper 1 percent of players available. There are only so many places in the roster of the NFL, and then, you have other great players. So, for us, the AFL really is the black sheep of football so to speak, misunderstood. What we are proud to be is the black sheep of the AFL. We are trying to, if not educate, open the league's eyes to what's possible. At times there has been some tension because some of them have felt that perhaps we would overshadow the teams and the league when, in fact, anything we do is only going to spotlight and bring credibility to a really terrific league." Whether these two overshadow the team will remain to be seen. After all, they are very colorful men.
About the Author
Francine Brokaw has been covering all aspects of the entertainment business for 20 years. She also writes about technology and has been a travel writer for the past 12 years. She has been published in national and international newspapers and magazines as well as internet websites. She has written her own book, Beyond the Red Carpet The World of Entertainment Journalists, from Sourced Media Books.
Follow her on Twitter
Like her on Facebook