'Good Behavior' returns to TNT for season 2
Category:
Television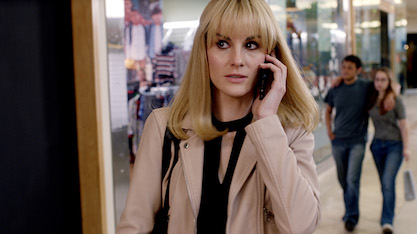 When TNT started to go dark and sinister last year, I was so disappointed. Who needs more gloomy and depressing shows in this day and age? We already have Annalise Keating (How to Get Away with Murder) and 'Smurf' Cody (Animal Kingdom) to replace the modern television antiheroes like Tony Soprano (The Sopranos) and Don Draper (Mad Men), to say the least.
To my amazement, however, Good Behavior (debuted November 2016) and Claws (June 2017) subsequently became my obsession. Sure, the lead characters are no angels, but they have good reasons to be who they are. Although they end up doing something illegal or immoral, their hearts are almost always in the right place.
Good Behavior returns for Season 2 on Sunday, October 15 2017. In case you missed the first season, the show follows Letty Raines (Michelle Dockery), a con artist, with one thing in mind. Fresh out of prison, she desperately wants to get custody of her 10-year-old son, Jacob (Nyles Julian Steele). The problem is she just doesn't have what it takes to have and maintain the normalcy of a conventional, structured, predictable life. With her abusive upbringing and a number of addictions, she is forced to go back to her pre-prison life of stealing from high-end hotel guests and ripping off rich people. Since she is prohibited from escaping the reality with her choice of vices, Letty gets high by pretending to be someone with fancy narrative.
Letty meets Javier (Juan Diego Botto), an Argentine hit man, under very unusual circumstance and ends up being dangerously entangled with the embodiment of danger. Two loners who live on the outskirts of society happen to be in the right place at the right time. In search of who they're dealing with, though, they fight like cats and dogs. Letty's whiplash comebacks are to die for; I wish I could talk back to controlling men like she does. She is street-smart and wily, but addicted to the reckless sense of danger.
In Season 2, however, the honeymoon is over. Now that Letty has wiped the slate clean to start over with Jacob, the harsh reality sets in. Where should they live? Public school or private school? What size of pants does Jacob wear? They are happily domesticated now. Letty has to control and worry about Jacob as well as Javier on the run from the FBI. Letty wants Javier to change and vice versa. It's a fake family with fake names and the underlying feeling of irritation is 'You're not the boss of me!' Who are you to tell me to change? Sounds familiar? Even in this wildly unorthodox and impractical lifestyle, men are judged by their income and women by their ability to nurture. Poor Letty! Though she tries her best to become a better version of herself, the odds are stacked against her, particularly with the two new players introduced into her world. I guess they have to become a con artist family in order to survive.
About the Author
Meg Mimura is a TV critic who actually watches shows zealously in search of human drama worth watching. She is a member of Television Critics Association as well as Academy of Television Arts and Sciences.